Featured Presentations

---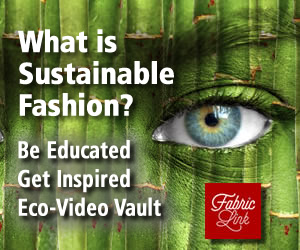 What Makes a WARRIOR?
Men and woman that are fearless, strong, and skilled fighters. Go back in history, sample literature, or choose soldiers from our current time for your Warrior inspiration. If you want to know more about the Warrior Archetype before you jump into the costumes, check out Wild Gratitude. On the female Warrior Archetype, visit Embers Igniting.

FEATURED WARRIOR COSTUMES:
Basic Cape or Hood? VELCRO® Brand Sew-On Tape has you covered with simple no-sew pattern.
Gladiator? Slip into your Roman soldier persona using Velcro® brand products.
Ninja Warrior? Velcro® brand products will help you transform a simple pair of black sweats into the perfect Ninja wardrobe.
Super Hero? If you have 30 minutes Velcro® will help you achieve Super Hero Stardom!


Speaking of Capes, Fabriclink has more Warrior costume suggestions with Calling All Heroes!
Can't decide on what to be? Let FabricLink help with dozens of deciding resources: Whoooo Do You Want to Be for Halloween?
And don't forget to visit FabricLink's Halloween Costume Closet. Everything you need to make some costume magic.

---
DIY VIKING COSTUMES
DIY WONDER WOMAN COSTUMES
Cape? No Cape? Movie version, TV classic or straight back to her comic book origin?

DIY WARRIOR COSTUMES: SOLIDERS
DIY GOT WARRIOR (GAME OF THRONES) COSTUMES
With so many characters to choose from, start with Pintrest for inspiration and narrow down your choice.
DIY WARRIOR COSTUMES: NINJAS
Still stuck for ideas? Go back to our Halloween Costume Closet and open another door...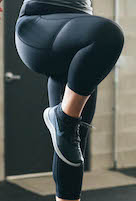 ZYIA - Item 1192 - Black Pocket Light N Tight Hi-Rise Capri 20" RC
Say hello to the first in our new, more eco-friendly line-up. These capris are made from recycled water bottles but offer the same soft and compressive performance of the original Light n Tight line. The fitted design and high-quality fabric contours to your shape, & stay in place for a frictionless, effortlessly flattering look.
Learn more about this technology.
Shop for this technology>

ZYIA - Item 1215 - Black Cammo Havana Tank
Incredibly lightweight and breathable, our Havana tanks still carry a remarkable amount of attitude. The four-way stretch fabric & superior sweat wicking highly breathable design is paired with a supremely stylish camo pattern. Tiny stripes of mesh ventilation offer enhanced breathability and evaporate performance.
Learn more about this technology.
Shop for this technology.