Featured Presentations

---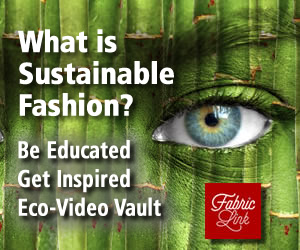 The time is near! Halloween is fast approaching and whether you are going solo, you need couple counseling or are helping your kids -- What Will Be The Perfect Costume for You?
FabriLink's Costume Closet is here to help with resources galore to find the character or characters in your future...
QUICK GUIDE TO THE RIGHT COSTUME CHOICE

CLASSICS
Vampire, Witch, Pirate, Fairy, Princess, Ghost, Angel
FOOD
Carrot, Pumpkin
ANIMALS
Dinosaur, Dragon, Duck, Lion, & the rest of the Animal Kingdom
CHARACTERS
Superheroes, Cheerleader, Space Ranger, Glamour Girl, Ninja, Roman soldier
OTHER
Star, Baseball, Gift, Alarm Clock
RESOURCES TO HELP YOU DECIDE ON THE RIGHT COSTUME:
FABRICLINK'S COSTUME CLOSET FEATURES: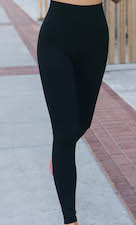 ZYIA - Item 793 - Black Brilliant Hi-Rise Leggings 28"
The most versatile of all workout clothing, our brilliant performance legging reigns supreme. The high, structured waistband comes right to your bellybutton and won't dig, pinch, or tug as you move. Flat-serged seams inside and out— plus 25% Spandex content—provide the wear-all-day comfort you demand from a quality legging.
Learn more about this technology.
Shop for this technology>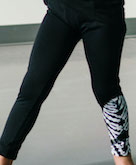 ZYIA - Item 1562 - Girl's Black Hendrix Performance Leggings
Dance, jump, or run, these unique leggings let you move without worrying about your clothes. Our matte Performance fabric has amazing stretch, moisture wicking, and all-over compression. This mid-rise design will stay put. This groovy retro twist on the classic black legging is the perfect starter piece for you to create a dozen different looks.
Learn more about this technology.
Shop for this technology.