Featured Presentations

---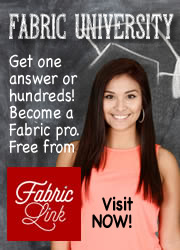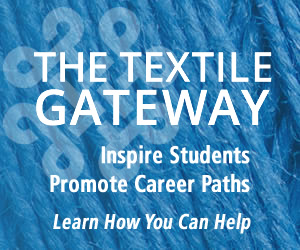 Fabric Care Center | Gore-Tex Garment Care
Caring for Your Gore-Tex® Garments


Not only are GORE-TEX® garments built to last, they are easy to care for. Routine care will ensure excellent performance and extend their useful life. Be sure to follow the manufacturer's care instructions – typically found on the inside tag.

GORE-TEX® OUTERWEAR Before laundering your garment, zip the front closure, pockets and pit-zips completely, and fasten all flaps and straps. Be sure to follow the garment manufacturer's instructions to ensure high performance.
Wash – Machine wash on a warm permanent press cycle (105° F/40° C) using a small amount of liquid detergent. Rinse twice, minimize spinning to reduce creasing. Do not use powder detergents or any products that contain fabric softeners, conditioners, stain removers or bleach as they will affect garment performance. Do not wash with heavily soiled clothing.
Bleach – Do not use chlorine bleach.
Dry – Line dry your garment, or tumble dry it on a warm, gentle cycle. Once it is dry, tumble dry your garment for 20 minutes to reactivate the durable water-repellent (DWR) treatment on the outer fabric.
Iron – If unable to tumble dry, iron the dry garment on gentle setting (warm, no steam) by placing a towel or cloth between the garment and the iron. This will help reactivate the DWR treatment on your garment's outer fabric.
Dry Clean – Gore recommends home laundering. If professional dry cleaning is necessary, request that the cleaner use clear, distilled, hydrocarbon solvent for rinsing and then spray DWR on the garment's outer fabric before drying. Follow garment manufacturer's instructions.
Water-Repellent Treatment – When the factory-applied treatment can no longer be reactivated, apply a new water-repellent treatment available as a pump-spray or wash-in product to the garment's outer fabric.










---

© 2015 W.L. Gore & Associates, Inc. GORE-TEX®, GUARANTEED TO KEEP YOU DRY®, GORE®, WINDSTOPPER®, and designs are trademarks of W.L. Gore & Associates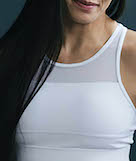 ZYIA - Item 208 White All-Star Bra
For high-impact sports and long workouts, nothing beats the functionality and support of our All Star. The high-fit neckline lets you focus on your workout while the mesh panel keeps you cool. A wide, ventilated back panel and zippered racer back construction offer additional stay-in-place support and a touch of style that makes this bra worth wearing solo.

Shop for this technology>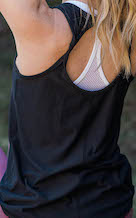 ZYIA - Item 320 - Black Twist Tank
A stylish, and highly functional top, our twist tank features a twisting strap that layers well with all your sports bras while keeping you cool. Four-way stretch fabric and flat-serged interior seaming offer maximum comfort without chafing. The versatile design features a slightly scooped hemline and medium-high neckline, making it a go-to choice for any activity.

Shop for this technology.