Featured Presentations

---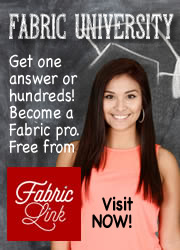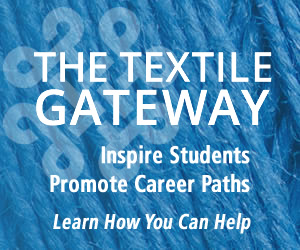 How to Be a Smart Shopper

There is a "new" frugal mentality in the marketplace, propelled by the Mellinnials and Gen-Z generations, the largest combined shopping group in today's buying population. Learn how to be a Smart Shopper by following tips and follow the links to learn more.

Get Educated - Do your preliminary research on-line before heading out to the stores. Know the qualities of your favorite brands.
Stay in Charge of Your Wardrobe - Oversee your wardrobe on a regular basis, so that you keep your wardrobe up to date. Periodically throughout the year, spend time going through your wardrobe, and discard any older items. If the clothing is still in good condition, consider donating it to a charity.
Make Your Clothing Budget Work for You by Buying Clothes and Accessories That Extend Your Existing Wardrobe
Whenever possible, buy clothes that fit you well - Unless you are a handy with a needle and thread or a sewing machine, alterations can be very expensive to outsource. Even just having a garment hemmed can be pricey.

Shopping Discount and Outlet Stores Can Often Find the Best Deals on Branded Clothing. Another place to shop for discounted clothing is at the Thrift Stores. Many times you can find little-used clothing or major brands that are only slightly used.
Be Careful to Avoid Impulse Buying - Before you buy, ask yourself if the item will work into and complement the wardrobe you already have. Remember that about two thirds of your wardrobe should be made up of the casual clothes you wear everyday.
Purchase the Best Quality Clothing Whenever Possible - Know the regular retail price range for your favorite brands, and buy these off-price whenever possible. And, know what to look for in a well-made garment.
Buy Clothes for You and Your Family at the Time of the Year When You Can Get the Best Deal - It has been shown that January and August are the two best months to shop for clothes, and shopping before the weekend might provide you with the best clothing selection and deals. Also, buying off-season can provide the best prices.

Know When to Splurge and When to Save - Being frugal doesn't necessarily mean cheap. Set up an apparel budget for the year, and stick to it! A good rule of thumb is on average around $125 per month is a realistic budget.
Take Care of Your Most Favorite Clothes - Take care of your clothes in between wearings. Don't wash or dry clean your clothes too often, as this can weaken the fibers in the fabric. For delicate items, favorite items, or quality woolen garments, store in vacuum storage bags to protect them during the off-season.
Always read the Care Label - And, understand the proper care for each garment.
Invest in Accessories - Many times, the accessories you use can change the look of basic pieces in your wardrobe. Be creative and stretch your wardrobe through the use of accessorizies.
Invest in Neutral Colored Apparel, and Add Color Through Accessories.