Featured Presentations

---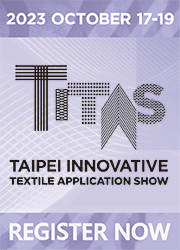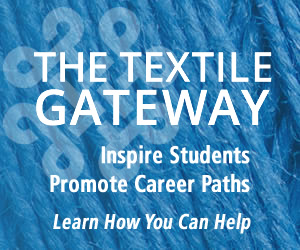 Fabric University | Knit Construction Resource | Overlock/Merrowed Edge
Sweater Knit & Yarn Resource
OVERLOCK/MERROWED EDGE
| | |
| --- | --- |
| An overlock stitch or a merrowed edge is an overedge seam that finishes off a raw edge on a variety of fabrics, or attaches/edges two pieces of fabric together. An overlock sewing machine that cuts the edges of the cloth as it is fed through the machine is called a serger, although some are made without cutters. Sergers are used both in an industrial setting and in the home sewing market for edging, hemming and seaming. Overlock stitches can also be extremely versatile, as they can be used for decoration or reinforcement. | Overlock/Merrowed Edge |
Return to Knit Construction Resource Index
Please let us know your comments about this site. Or, contact us to find out more about our live seminar programs for major retailers, associations or consumer groups.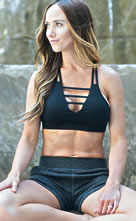 ZYIA - Item 108 Black Grid Bra
This bra provides performance without giving up any points for style. It has a fully-lined elastic bottom band for firm lower support, with adjustable "hook and loop" style shoulder straps for support that won't slack off. To keep you fresh and cool, it has a mesh V at the front and mesh back straps for ventilation

Shop for this technology>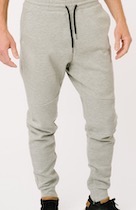 ZYIA - Item 3511 - Men's Gray Track Sport Jogger 31
The supreme, heavy-weight fabric gives this design a substantive feel that's breathable and packs the perfect amount of stretch. Articulated detailing at the thigh, knee, and crotch deliver contemporary styling and comfort. There are front hip pockets, cord-style drawstring, and invisible ankle zips.

Shop for this technology.