Featured Presentations

---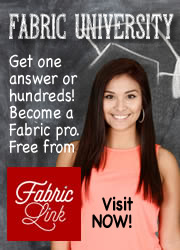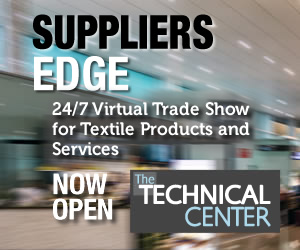 Fabric University | Knit Construction Resource | Metallic Yarn
Sweater Knit & Yarn Resource
METALLIC YARN
| | |
| --- | --- |
| The Metallic Yarn manufacturing process begins by using micro widths of metallic film rolled onto spools. The film is available in a variety of brilliant reflective colors and gold and silver. Supportive two-end single slit yarns (nylon or polyester) are then used as wrapping yarns with one end of the supporting yarn being wrapped clockwise and the other end being wrapped counterclockwise around the metallic yarn. The wrapped yarns are then wound onto cones. The finished metallic yarns can then be twisted with other fibers such as wool, nylon, cotton and synthetic blends to produce yarns which add novelty effects and sparkle to the finished fabrics. Thanks to a coating treatment, these yarns resist tarnishing. And although today's metallic yarns are fairly durable, special care must be taken in the cleaning and ironing of these fabrics. | Metallic Yarn |
Return to Knit Construction Resource Index
Please let us know your comments about this site. Or, contact us to find out more about our live seminar programs for major retailers, associations or consumer groups.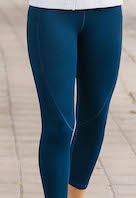 ZYIA - Item 883 - Navy Pocket Light N Tight Hi-Rise Capri 20
Say hello to the versatile capri edition our most popular legging. The high-performance design offers a firm compression that feels oh-so-supportive whether you plan to run a marathon or just run the day. The fitted design and high-quality fabric contours to your shape, & stay in place for a frictionless, effortlessly flattering look.

Shop for this technology>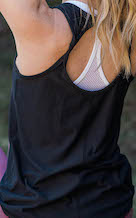 ZYIA - Item 320 - Black Twist Tank
A stylish, and highly functional top, our twist tank features a twisting strap that layers well with all your sports bras while keeping you cool. Four-way stretch fabric and flat-serged interior seaming offer maximum comfort without chafing. The versatile design features a slightly scooped hemline and medium-high neckline, making it a go-to choice for any activity.

Shop for this technology.