Featured Presentations

---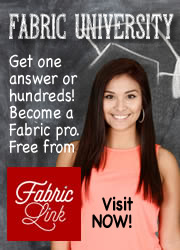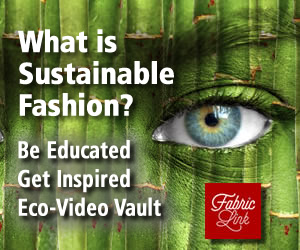 Fabric University | Knit Construction Resource | Link-and-Links
Sweater Knit & Yarn Resource
LINKS-and-LINKS
| | |
| --- | --- |
| Also known a purl fabric, this knit fabric construction uses purl stitches and regular knit stitches on the same wale to create a rib-effect fabric that is usually thicker than jersey. The simplest form is a 1X1 purl, which incorporates one course of knit stitches and one course of purl stitches on the same wale. The links-and-links knit construction causes the greatest amount of stretch to be in the lengthwise direction. | Links-and-Links |
Return to Knit Construction Resource Index
Please let us know your comments about this site. Or, contact us to find out more about our live seminar programs for major retailers, associations or consumer groups.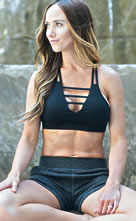 ZYIA - Item 108 Black Grid Bra
This bra provides performance without giving up any points for style. It has a fully-lined elastic bottom band for firm lower support, with adjustable "hook and loop" style shoulder straps for support that won't slack off. To keep you fresh and cool, it has a mesh V at the front and mesh back straps for ventilation

Shop for this technology>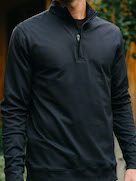 ZYIA - Item 4504 - Men' Black Clubhouse 1/4 Zip
Regardless of activity, you'll stay warm and fashion-forward in this buttery-soft long-sleeve shirt. Layer it up, or wear it alone—it feels incredibly soft against your skin, but always looks sharp. Our unbeatable four-way stretch fabric follows your every move without clinging.

Shop for this technology.