Featured Presentations

---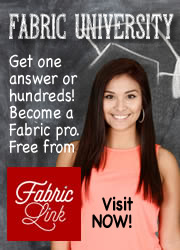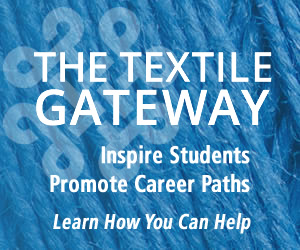 Fabric University | Knit Construction Resource | Curl Edge Trim
Sweater Knit & Yarn Resource
CURL EDGE TRIM
| | |
| --- | --- |
| A separate knitted trim that is attached (either sewn or linked) to the edge of a sweater knit fabric to form a finished trim or edging. The separate trim utilizes a 1 X1 rib construction. However, in which the last few courses (rows of loops) on one side of the trim (about ½ inch) the construction is changed from a 1 X 1 rib to a plain stitch knit construction. The curled edge occurs on the plain stitch side of the trim, and stops curling when the construction changes from the plain stitch to the 1 X 1 rib construction. When the trim is linked or sewn to the edge of the knitted fabric that is to be trimmed, the rollover or curled edge of the trim creates a finished edging on the knitted fabric. This type of finished edge can be used in such areas of a garment as the front panels of a cardigan sweater. | Curl Edge Trim |
Return to Knit Construction Resource Index
Please let us know your comments about this site. Or, contact us to find out more about our live seminar programs for major retailers, associations or consumer groups.

ZYIA - Item 605 - Black Adjustable Mesh Bra
For high-impact sports and long workouts, nothing beats the functionality and support of our All Star. The high-fit neckline lets you focus on your workout while the mesh panel keeps you cool. A wide, ventilated back panel and zippered racer back construction offer additional stay-in-place support and a touch of style that makes this bra worth wearing solo.

Shop for this technology>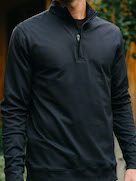 ZYIA - Item 4504 - Men' Black Clubhouse 1/4 Zip
Regardless of activity, you'll stay warm and fashion-forward in this buttery-soft long-sleeve shirt. Layer it up, or wear it alone—it feels incredibly soft against your skin, but always looks sharp. Our unbeatable four-way stretch fabric follows your every move without clinging.

Shop for this technology.