Featured Presentations

---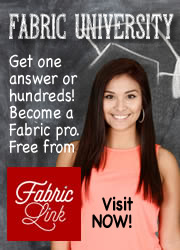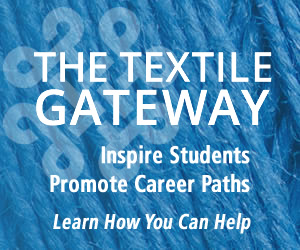 Fabric University | Knit Construction Resource | Cardigan
Sweater Knit & Yarn Resource
CARDIGAN
This is a modified form of a rib knit fabric, which uses tuck stitches to produce a thicker fabric. Cardigan stitches are either classified as Full Cardigan or Half Cardigan, and the fabric looks like a slightly stretched rib knit fabric.

Full Cardigan: A tucked rib knit stitch, which creates the same series of wales (lengthwise ridges/ribs) on both the face and the back of the fabric.

Half Cardigan: A tucked rib knit stitch, which is a variation of the full cardigan stitch. The spaces between the wales (lengthwise ridges/ribs) on the face of the fabric are closer together than those of the Full Cardigan. The back of the Half Cardigan knitted fabric has the same series of wales as the Full Cardigan.

Full Cardigan
Half Cardigan

Return to Knit Construction Resource Index
Please let us know your comments about this site. Or, contact us to find out more about our live seminar programs for major retailers, associations or consumer groups.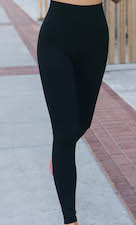 ZYIA - Item 793 - Black Brilliant Hi-Rise Leggings 28
The most versatile of all workout clothing, our brilliant performance legging reigns supreme. The high, structured waistband comes right to your bellybutton and won't dig, pinch, or tug as you move. Flat-serged seams inside and out— plus 25% Spandex content—provide the wear-all-day comfort you demand from a quality legging.

Shop for this technology>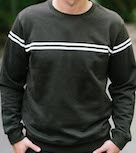 ZYIA - Item 3535 - Men's Army Green Crew Sweatshirt
If you like to layer on warmth without adding fleece, this Terry sweatshirt delivers that classic cotton feel and weight you love, without the fuzz. Effortless to wear and to care for, this relaxed crew top makes good on the classic sweatshirt promise of comfort, flexibility, and durability.

Shop for this technology.