Featured Presentations

---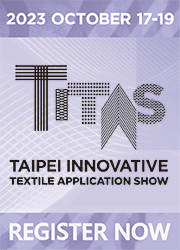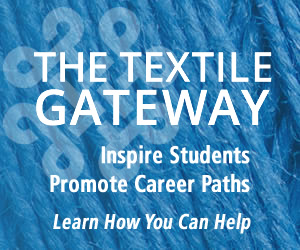 Fabric University | Knit Construction Resource | Tuck Stitch
Sweater Knit & Yarn Resource
TUCK STITCH
A knitted stitch, which produces a tuck effect by having certain needles carrying more than one loop at a time. The resulting stitch produces an elongated wale (lengthwise ridge) on the front of the fabric, while on the back of the fabric the Tuck Stitch appears as an inverted "V". The stitch can be elongated for two or more courses (rows of loops/stitches), depending on how often the stitch was tucked.

Tuck Stitches are used to create design effects with difference colored yarns, textured looks, or eyelet patterns. Tuck Stitches may also increase the fabrics' weight, width, or thickness. End-uses containing Tuck Stitches include underwear and outerwear.

Tuck Stitch


Return to Knit Construction Resource Index
Please let us know your comments about this site. Or, contact us to find out more about our live seminar programs for major retailers, associations or consumer groups.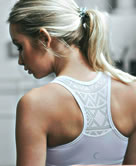 ZYIA - Item 107 - White Bomber Bra
A customer favorite, our vented Bomber bra offers a beautiful blend of form and function so perfect, you're going to want to stock up. The bomber provides medium all-day support without hardware, making it as easy to own as it is to wear. A flattering, supportive fit and charming racer back detail will make you want to show it off.

Shop for this technology>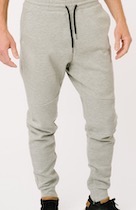 ZYIA - Item 3511 - Men's Gray Track Sport Jogger 31
The supreme, heavy-weight fabric gives this design a substantive feel that's breathable and packs the perfect amount of stretch. Articulated detailing at the thigh, knee, and crotch deliver contemporary styling and comfort. There are front hip pockets, cord-style drawstring, and invisible ankle zips.

Shop for this technology.