Featured Presentations

---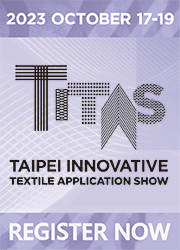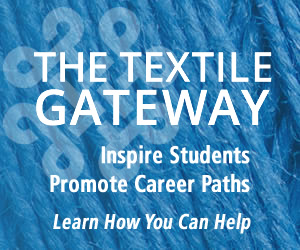 Fabric University | Knit Construction Resource | Tubular Looping
Sweater Knit & Yarn Resource
TUBULAR LOOPING
| | |
| --- | --- |
| A method of adjoining or looping two fabrics together on a flat knitting machine. The method incorporates repeating a process of binding off the new loops a predetermined number of times. The cast-on of each knit fabric is controlled so that it seams the two fabrics together, and the two knit fabrics can be knitted in the same course, forming a tube or funnel effect where the trim is attached to the edge of the garment. | Tubular Looping |
Return to Knit Construction Resource Index
Please let us know your comments about this site. Or, contact us to find out more about our live seminar programs for major retailers, associations or consumer groups.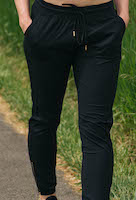 ZYIA - Item 889 - Black Peak Zipper Jogger
Inspired by classic athletic warm-up pants, these joggers offer the super-smooth feel and performance of our four-way stretch legging fabric, but in the casual cut of a jogger. The elastic cuffs are also equipped with stylish vertical zippers to make it easy to take off without removing your shoes.

Shop for this technology>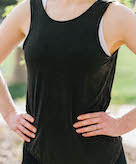 ZYIA - Item 916 - Black Twist Slouch Tank
Elegance meets comfort in this graceful, slouchy tank with a twisted surprise. You'll never tire of the velvety soft feel of its fabric or the flirty design of its open back. For hot and humid workouts—or late nights on the dance floor—nothing beats the effortless feel of this highly breathable top.

Shop for this technology.