Featured Presentations

---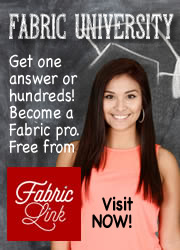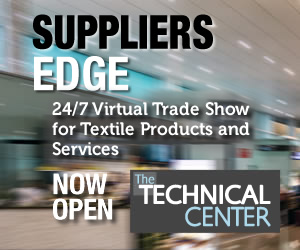 Fabric University | Knit Construction Resource | Slub Yarn
Sweater Knit & Yarn Resource
SLUB YARN
| | |
| --- | --- |
| A novelty yarn made from staple fibers, a slub yarn can be used either as a single or a 2-ply yarn. The single slub yarn is untwisted or loosely twisted spaced irregularly along the length of the yarn, creating soft, puffy areas much like the appearance of a thick-and-thin yarn. In a 2-ply yarn, the slubs may either be present in both plies of the yarn, or may only appear in one of the two plies, with the second ply acting as a stabilizer for the two-ply yarn construction. Slub yarns are used in such fabrics as shantung, butcher rayon, and in some linen fabrics. | Slub Yarn |
Return to Knit Construction Resource Index
Please let us know your comments about this site. Or, contact us to find out more about our live seminar programs for major retailers, associations or consumer groups.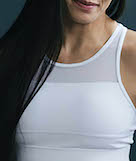 ZYIA - Item 208 White All-Star Bra
For high-impact sports and long workouts, nothing beats the functionality and support of our All Star. The high-fit neckline lets you focus on your workout while the mesh panel keeps you cool. A wide, ventilated back panel and zippered racer back construction offer additional stay-in-place support and a touch of style that makes this bra worth wearing solo.

Shop for this technology>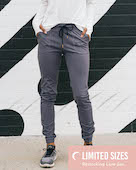 ZYIA - Item 1197 - Dark Gray Peak Zipper Jogger (Long) 31
Inspired by classic athletic warm-up pants, these joggers offer the super-smooth feel and performance of our four-way stretch legging fabric, but in the casual cut of a jogger. The elastic cuffs have stylish vertical zippers to make it easy to take off without removing your shoes.

Shop for this technology.