Featured Presentations

---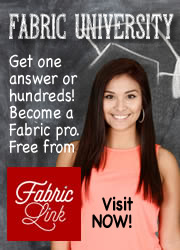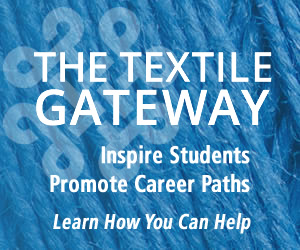 Fabric University | Knit Construction Resource | Plaited Fabric
Sweater Knit & Yarn Resource
PLAITED (PLATED) FABRIC
| | |
| --- | --- |
| This special knit construction uses the addition of a second yarn within the same stitch. The second yarn is generally of a different color or type. During the knitting process the second yarn is placed under the first yarn, so that each yarn can be rolled to a specific side of the fabric. In many cases, one yarn/color appears on the face of the fabric, and the other yarn/contrast color appears on the back. A specialty version of this knit fabric is created by alternating a series of knit and purl stitches. (See the checked pattern in the Plaited Fabric swatch.) | Plaited Fabric |
Return to Knit Construction Resource Index
Please let us know your comments about this site. Or, contact us to find out more about our live seminar programs for major retailers, associations or consumer groups.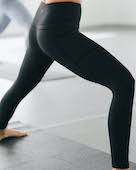 ZyYIA - Item 790 - Black Pocket Light N Tight
Our most popular leggings, this high-performance design offers a firm compression that feels oh-so-supportive whether you plan to run a marathon or just run the day. The fitted design and high quality fabric contours to your shape stay in place for a frictionless, effortlessly flattering look.

Shop for this technology>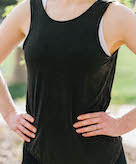 ZYIA - Item 916 - Black Twist Slouch Tank
Elegance meets comfort in this graceful, slouchy tank with a twisted surprise. You'll never tire of the velvety soft feel of its fabric or the flirty design of its open back. For hot and humid workouts—or late nights on the dance floor—nothing beats the effortless feel of this highly breathable top.

Shop for this technology.