Featured Presentations

---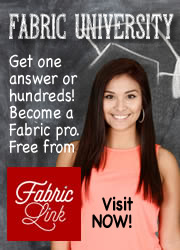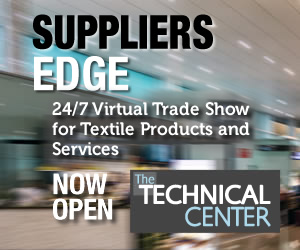 Fabric University | Knit Construction Resource | Plaited Fabric
Sweater Knit & Yarn Resource
PLAITED (PLATED) FABRIC
| | |
| --- | --- |
| This special knit construction uses the addition of a second yarn within the same stitch. The second yarn is generally of a different color or type. During the knitting process the second yarn is placed under the first yarn, so that each yarn can be rolled to a specific side of the fabric. In many cases, one yarn/color appears on the face of the fabric, and the other yarn/contrast color appears on the back. A specialty version of this knit fabric is created by alternating a series of knit and purl stitches. (See the checked pattern in the Plaited Fabric swatch.) | Plaited Fabric |
Return to Knit Construction Resource Index
Please let us know your comments about this site. Or, contact us to find out more about our live seminar programs for major retailers, associations or consumer groups.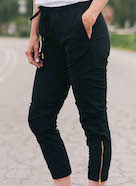 ZYIA - Item 895 - BlackEverywhere Zipper Jogger
If you like our Everywhere pant, you'll love how we've blended their relaxed feel and dressy look with the modern cut of a jogger. The perfect ankle length and flattering fit mean they can easily be dressed up with boots and a blouse or fit right in at the gym with sneakers and a tank.

Shop for this technology>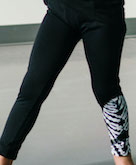 ZYIA - Item 1562 - Girl's Black Hendrix Performance Leggings
Dance, jump, or run, these unique leggings let you move without worrying about your clothes. Our matte Performance fabric has amazing stretch, moisture wicking, and all-over compression. This mid-rise design will stay put. This groovy retro twist on the classic black legging is the perfect starter piece for you to create a dozen different looks.

Shop for this technology.