Featured Presentations

---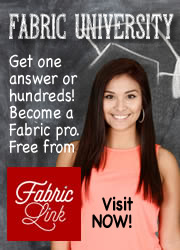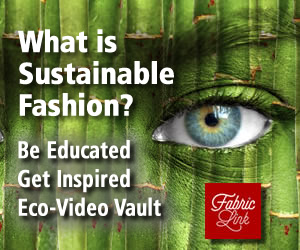 Fabric University | Knit Construction Resource | Loop Yarn
Sweater Knit & Yarn Resource
LOOP YARN
| | |
| --- | --- |
| Also referred to as a curled yarn, this novelty yarn consists of at least 3 plies. The base yarn is rather coarse and heavy, while the yarn that forms the loops is either a single-ply or a two- or more ply construction. The loops are held in place onto the base yarn through the addition of one or two single yarns that serve to anchor the loops in place. End use fabrics for looped yarns include coating/suiting fabrics, knitted fabrics, home furnishing fabrics, and sweater knits. An excellent example of a looped yarn is a mohair yarn. | Loop Yarn |
Return to Knit Construction Resource Index
Please let us know your comments about this site. Or, contact us to find out more about our live seminar programs for major retailers, associations or consumer groups.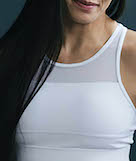 ZYIA - Item 208 White All-Star Bra
For high-impact sports and long workouts, nothing beats the functionality and support of our All Star. The high-fit neckline lets you focus on your workout while the mesh panel keeps you cool. A wide, ventilated back panel and zippered racer back construction offer additional stay-in-place support and a touch of style that makes this bra worth wearing solo.

Shop for this technology>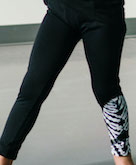 ZYIA - Item 1562 - Girl's Black Hendrix Performance Leggings
Dance, jump, or run, these unique leggings let you move without worrying about your clothes. Our matte Performance fabric has amazing stretch, moisture wicking, and all-over compression. This mid-rise design will stay put. This groovy retro twist on the classic black legging is the perfect starter piece for you to create a dozen different looks.

Shop for this technology.