Featured Presentations

---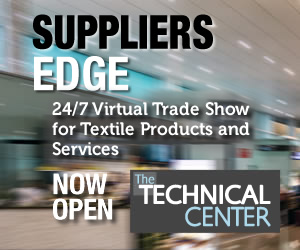 Fabric University | Knit Construction Resource | Ladderback Jacquard
Sweater Knit & Yarn Resource
LADDERBACK JACQUARD (face and back)
A knitted rib jacquard construction in which a jacquard design on the 1 X 1 rib face of the fabric is created by taking up and knitting into the pattern a second set of yarns from the back side of the fabric. The Ladderback Jacquard construction is characterized by several floater yarns, not knit into the design, forms a ladder type image on the back side of the knitted fabric.

Ladderback Jacquard (face)
Ladderback Jacquard (back)

Return to Knit Construction Resource Index
Please let us know your comments about this site. Or, contact us to find out more about our live seminar programs for major retailers, associations or consumer groups.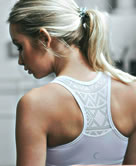 ZYIA - Item 107 - White Bomber Bra
A customer favorite, our vented Bomber bra offers a beautiful blend of form and function so perfect, you're going to want to stock up. The bomber provides medium all-day support without hardware, making it as easy to own as it is to wear. A flattering, supportive fit and charming racer back detail will make you want to show it off.

Shop for this technology>


ZYIA - Item 1520 - Men's Black Briefs (2 Pack)
Built for performance, our briefs work overtime to keep you fresh and funk-free.Unique antimicrobial fabric resists odors, wicks moisture, and stretches every which way. A structured crotch and groin area offer the firm-but-gentle support you want while anti-chafe seaming and strategic ventilation help you go the distance in comfort.

Shop for this technology.