Featured Presentations

---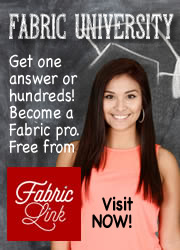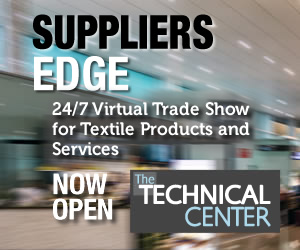 Fabric University | Knit Construction Resource | Chenille Yarn
Sweater Knit & Yarn Resource
CHENILLE YARN
| | |
| --- | --- |
| This specialty yarn, characterized by a pile protruding on all sides, resembles a hairy caterpillar. The yarn is produced by first weaving a fabric with a cotton or linen warp and a silk, wool, rayon, or cotton filling. The warp yarns are taped in groups of tightly woven filling yarns, which have been beaten in very closely. After weaving, the fabric is cut into strips between the yarn groups. Each cutting produces a continuous chenille yarn, which is then twisted, creating the chenille yarn, and giving the pile appearance on all sides of the yarn. The chenille yarn is used mainly for decorative fabrics, embroidery, tassels, and rugs. Fabrics woven from the chenille yarn are also popular for throws. | Chenille Yarn |
Return to Knit Construction Resource Index
Please let us know your comments about this site. Or, contact us to find out more about our live seminar programs for major retailers, associations or consumer groups.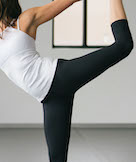 ZYIA - Item 882 - Black Light N Tight Hi-Rise Crop 17
Our most popular leggings. This high-performance design offers a firm compression that feels oh-so-supportive whether you plan to run a marathon or just run the day. The fitted design and high quality fabric contours to your shape & stay in place for a frictionless, effortlessly flattering look.

Shop for this technology>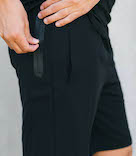 ZYIA - Item 1529 - Men's Black Track Shorts - Long
We designed these track shorts to be unlined, for the athlete that likes to keep his options open. We also designed them to last, with features like double top-stitched hems, gasket-finished zippers. There are also 4 generous pockets & made with anti-chafe seams, just a hint of stretch and plenty of wicking performance.

Shop for this technology.