Featured Presentations

---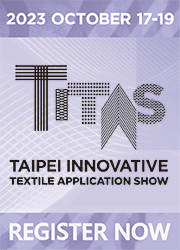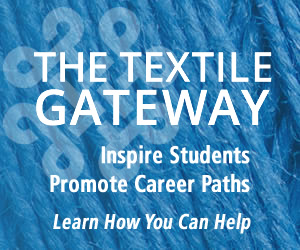 Fabric University | Knit Construction Resource | Boucle Yarn
Sweater Knit & Yarn Resource
BOUCLE YARN
| | |
| --- | --- |
| A bloucle yarn is a novelty yarn with a soft, but rough surface. It is characterized by tight loops projecting from the base of the yarn at regular intervals, which are tied in place by a binder yarn. This novelty effect is created when one of the yarn plies is slacked during the twisting process, causing it to twist and form a loop. The size of the loops may vary, based on the speed of the rollers on the yarn twisting equipment. Boucle yarns are used to create knitted fabrics, as well as woven fabrics used in coats/suits and throws in the home furnishings market. | Boucle Yarn |
Return to Knit Construction Resource Index
Please let us know your comments about this site. Or, contact us to find out more about our live seminar programs for major retailers, associations or consumer groups.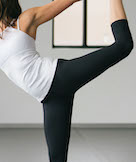 ZYIA - Item 882 - Black Light N Tight Hi-Rise Crop 17
Our most popular leggings. This high-performance design offers a firm compression that feels oh-so-supportive whether you plan to run a marathon or just run the day. The fitted design and high quality fabric contours to your shape & stay in place for a frictionless, effortlessly flattering look.

Shop for this technology>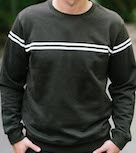 ZYIA - Item 3535 - Men's Army Green Crew Sweatshirt
If you like to layer on warmth without adding fleece, this Terry sweatshirt delivers that classic cotton feel and weight you love, without the fuzz. Effortless to wear and to care for, this relaxed crew top makes good on the classic sweatshirt promise of comfort, flexibility, and durability.

Shop for this technology.