Featured Presentations

---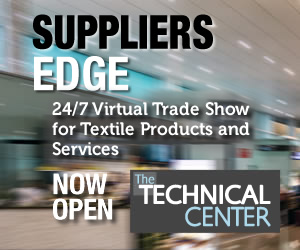 Fabric University | Fabric Seminar | Fiber Characteristics |

Hemp
Fiber Characteristics
HEMP
Natural Fiber
CHARACTERISTICS:
Three times stronger than cotton

Good abrasion resistance/very durable

Anti-microbial and UV resistance

Naturally resistant to mold, mildew, rot

Readily takes dyes

Softens with each washing, without fiber degradation

Breathable

Washable or dry cleanable

Wrinkles easily/poor resiliency

Poor drapeability

Not as soft as other fibers
MAJOR END USES:
Apparel - dresses, suits, separates, skirts, jackets, pants, blouses, shirts, childrenswear.

Home Fashions - curtains, draperies, upholstery, bedspreads, table linens, sheets, dish towels.
Comments - The highest quality hemp comes from the "true" hemp plant called Cannabis Sativa. Sisal hemp and Manila hemp (also known as Abaca) are lower quality hemp fibers. Hemp can have a rather harsh hand. Therefore, it is best utilized in blends with other fibers (i.e. cotton, silk, wool, polyester).
Return to Fiber Characteristics Index
Continue to Fiber/Fabric Care
Or, Return to Seminar Index
Please let us know your comments about this site. Or, contact us to find out more about our live seminar programs for major retailers, associations or consumer groups.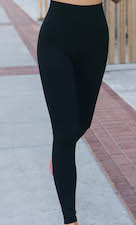 ZYIA - Item 793 - Black Brilliant Hi-Rise Leggings 28
The most versatile of all workout clothing, our brilliant performance legging reigns supreme. The high, structured waistband comes right to your bellybutton and won't dig, pinch, or tug as you move. Flat-serged seams inside and out— plus 25% Spandex content—provide the wear-all-day comfort you demand from a quality legging.

Shop for this technology>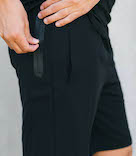 ZYIA - Item 1529 - Men's Black Track Shorts - Long
We designed these track shorts to be unlined, for the athlete that likes to keep his options open. We also designed them to last, with features like double top-stitched hems, gasket-finished zippers. There are also 4 generous pockets & made with anti-chafe seams, just a hint of stretch and plenty of wicking performance.

Shop for this technology.