Featured Presentations

---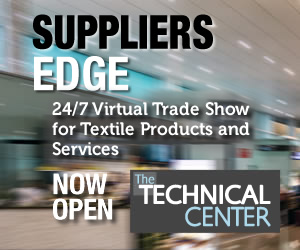 Stain Guide | Washable Fabrics | Tomato based stains


Stain Guide for Washable Fabrics

TOMATO BASED STAINS

Always read and follow the care instructions and any warnings on the garment label. And, follow the General Rules for washable fabric stain removal.

Saturate the area with pretreatment laundry stain remover. Wait a couple of minutes for the product to penetrate the stain. For stubborn stains, rub with heavy-duty liquid detergent. Launder immediately.
If color stain remains, soak the entire garment in a dilute solution of all-fabric powered bleach. Be aware that all the colors may lighten.
If the stain persists, and the garment is white or colorfast, soak in a dilute solution of liquid chlorine bleach and water. But, be sure to read the garment label regarding the use of bleach. Bleach can damage some dyes and prints, and bleaching damage is irreversible. And, if the stain is not removed in 15 minutes, it cannot be removed by bleaching and further bleaching will only weaken the fabric.
Caution - Since bleaches can alter the color of a fabric as well as the stain, bleach the whole garment and do not try to bleach just the spot (again, be sure bleaching is pemitted).
For heavy stains, apply dry-cleaning fluid to back of stain over absorbent white paper towels. (Check product label for instructions and follow carefully.) Let dry; rinse. Proceed as above.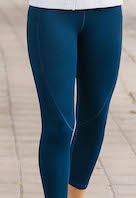 ZYIA - Item 883 - Navy Pocket Light N Tight Hi-Rise Capri 20
Say hello to the versatile capri edition our most popular legging. The high-performance design offers a firm compression that feels oh-so-supportive whether you plan to run a marathon or just run the day. The fitted design and high-quality fabric contours to your shape, & stay in place for a frictionless, effortlessly flattering look.

Shop for this technology>

ZYIA - Item 1215 - Black Cammo Havana Tank
Incredibly lightweight and breathable, our Havana tanks still carry a remarkable amount of attitude. The four-way stretch fabric & superior sweat wicking highly breathable design is paired with a supremely stylish camo pattern. Tiny stripes of mesh ventilation offer enhanced breathability and evaporate performance.

Shop for this technology.