Featured Presentations

---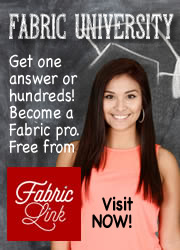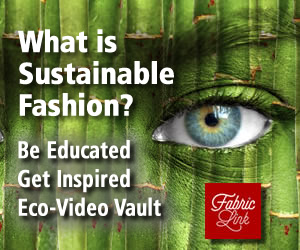 Stain Guide | Washable Fabrics | Paint, water-based


Stain Guide for Washable Fabrics

PAINT, water-based

Always read and follow the care instructions and any warnings on the garment label. And, follow the General Rules for washable fabric stain removal.

Act fast, and blot and never rub a stain. Rubbing forces the stain deeper into the fabric.
Soak in cold water.
Saturate the area with an aerosol pretreatment laundry stain remover. Wait a couple of minutes to allow it to penetrate. Rub with a heavy duty liquid laundry detergent and then launder immediately in hottest water safe for the fabric.
If the color remains, launder in chlorine bleach if safe for the fabric or in oxygen bleach (Always read and follow the care instructions on the garment label with respect to the use of bleach, and check for color fastness. Bleach should not be used on items containing spandex).
For extra heavy stains, apply dry-cleaning fluid to the back of the stain over white, absorbent paper towels. Let it dry. Then, rinse and proceed as above. Always read the label and proceed carefully when using dry cleaning fluid.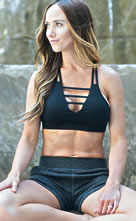 ZYIA - Item 108 Black Grid Bra
This bra provides performance without giving up any points for style. It has a fully-lined elastic bottom band for firm lower support, with adjustable "hook and loop" style shoulder straps for support that won't slack off. To keep you fresh and cool, it has a mesh V at the front and mesh back straps for ventilation

Shop for this technology>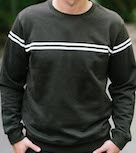 ZYIA - Item 3535 - Men's Army Green Crew Sweatshirt
If you like to layer on warmth without adding fleece, this Terry sweatshirt delivers that classic cotton feel and weight you love, without the fuzz. Effortless to wear and to care for, this relaxed crew top makes good on the classic sweatshirt promise of comfort, flexibility, and durability.

Shop for this technology.