Featured Presentations

---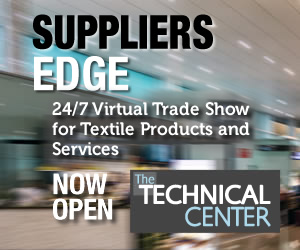 MILDEW

Always read and follow the care instructions and any warnings on the garment label. And, follow the General Rules for washable fabric stain removal.

Mildew is a growing organism that must have warmth, darkness, and moisture to survive. Mildew actually eats cellulosic fiber and can also attack manufactured fibers, causing permanent damage and weakening of fibers and fabrics

To treat mildew first carefully brush or shake off mildewed area.

Pretreat the stains by rubbing the areas with a heavy-duty liquid detergent. Then launder in the hottest water safe for the fabric, using bleach safe for fabric. (Chlorine bleach is best if OK for the fabric.) Always check for colorfastness before using bleach.

Let item dry in the sun.

Badly mildewed fabric may be damaged beyond repair. Old stains may respond to flushing with dry cleaning fluid, i.e., Carbona, Energine, Goddard's (Carefully read and follow the instructions on the product label).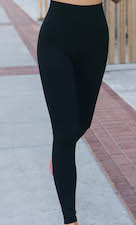 ZYIA - Item 793 - Black Brilliant Hi-Rise Leggings 28
The most versatile of all workout clothing, our brilliant performance legging reigns supreme. The high, structured waistband comes right to your bellybutton and won't dig, pinch, or tug as you move. Flat-serged seams inside and out— plus 25% Spandex content—provide the wear-all-day comfort you demand from a quality legging.

Shop for this technology>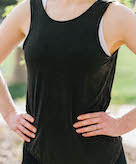 ZYIA - Item 916 - Black Twist Slouch Tank
Elegance meets comfort in this graceful, slouchy tank with a twisted surprise. You'll never tire of the velvety soft feel of its fabric or the flirty design of its open back. For hot and humid workouts—or late nights on the dance floor—nothing beats the effortless feel of this highly breathable top.

Shop for this technology.