Featured Presentations

---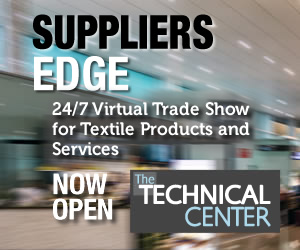 MILDEW

Always read and follow the care instructions and any warnings on the garment label. And, follow the General Rules for washable fabric stain removal.

Mildew is a growing organism that must have warmth, darkness, and moisture to survive. Mildew actually eats cellulosic fiber and can also attack manufactured fibers, causing permanent damage and weakening of fibers and fabrics

To treat mildew first carefully brush or shake off mildewed area.

Pretreat the stains by rubbing the areas with a heavy-duty liquid detergent. Then launder in the hottest water safe for the fabric, using bleach safe for fabric. (Chlorine bleach is best if OK for the fabric.) Always check for colorfastness before using bleach.

Let item dry in the sun.

Badly mildewed fabric may be damaged beyond repair. Old stains may respond to flushing with dry cleaning fluid, i.e., Carbona, Energine, Goddard's (Carefully read and follow the instructions on the product label).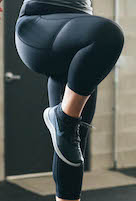 Black Pocket Light n Tight Hi-Rise Capri 20" RC
Say hello to the first in our new, more eco-friendly line-up. These capris are made from recycled water bottles but offer the same soft and compressive performance of the original Light n Tight line. The fitted design and high-quality fabric contours to your shape, & stay in place for a frictionless, effortlessly flattering look.

Shop for this technology>

ZYIA - Item 1215 - Black Cammo Havana Tank
Incredibly lightweight and breathable, our Havana tanks still carry a remarkable amount of attitude. The four-way stretch fabric & superior sweat wicking highly breathable design is paired with a supremely stylish camo pattern. Tiny stripes of mesh ventilation offer enhanced breathability and evaporate performance.

Shop for this technology.