Featured Presentations

---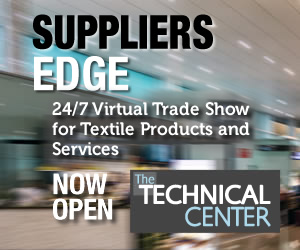 LIPSTICK

Always read and follow the care instructions and any warnings on the garment label. And, follow the General Rules for washable fabric stain removal.

Place the stain face down on folded paper towels. Sponge area with dry-cleaning solvent. Replace towels frequently; let dry; rinse.
Rub with a heavy-duty liquid detergent and launder.
Repeat treatment if needed using an all-fabric bleach, because it is less damaging to colors and fabric.
If stain remains, treat as a "Dye Stain."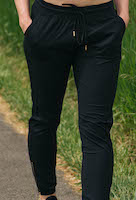 ZYIA - Item 889 - Black Peak Zipper Jogger
Inspired by classic athletic warm-up pants, these joggers offer the super-smooth feel and performance of our four-way stretch legging fabric, but in the casual cut of a jogger. The elastic cuffs are also equipped with stylish vertical zippers to make it easy to take off without removing your shoes.

Shop for this technology>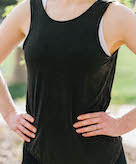 ZYIA - Item 916 - Black Twist Slouch Tank
Elegance meets comfort in this graceful, slouchy tank with a twisted surprise. You'll never tire of the velvety soft feel of its fabric or the flirty design of its open back. For hot and humid workouts—or late nights on the dance floor—nothing beats the effortless feel of this highly breathable top.

Shop for this technology.