Featured Presentations

---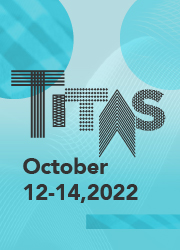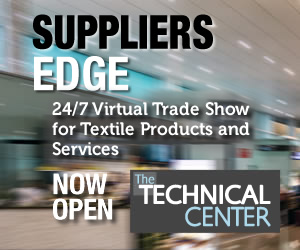 Stain Guide | Washable Fabrics | Ink - Permanent


Stain Guide for Washable Fabrics

INK - PERMANENT

Always read and follow the care instructions and any warnings on the garment label. And, follow the General Rules for washable fabric stain removal.

Permanent inks are almost impossible to remove.

To have any chance you need to treat immediately. The first step is to force water through the stain before it dries to remove excess ink. Allow to dry.

Sponge the stain with dry cleaning solvent (read and follow the directions carefully, it is toxic). Allow the fabric to dry. Rub a liquid detergent into the stain. Rinse.

Soak the stain in warm water to which 1 to 4 tablespoons of household ammonia have been added.

Rinse and repeat if stain is lessoning. Launder.

Some inks on white fabric may be removed with a dye stripper. Follow package insturctions. For stains on colored fabrics, check for dye fastness in a hidden are before using. Also, be aware that these products will affect all colors on the fabric.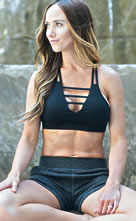 ZYIA - Item 108 Black Grid Bra
This bra provides performance without giving up any points for style. It has a fully-lined elastic bottom band for firm lower support, with adjustable "hook and loop" style shoulder straps for support that won't slack off. To keep you fresh and cool, it has a mesh V at the front and mesh back straps for ventilation

Shop for this technology>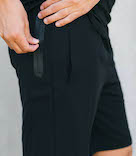 ZYIA - Item 1529 - Men's Black Track Shorts - Long
We designed these track shorts to be unlined, for the athlete that likes to keep his options open. We also designed them to last, with features like double top-stitched hems, gasket-finished zippers. There are also 4 generous pockets & made with anti-chafe seams, just a hint of stretch and plenty of wicking performance.

Shop for this technology.