Featured Presentations

---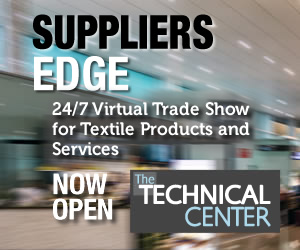 DYE STAINS / DYE TRANSFER

Always read and follow the care instructions and any warnings on the garment label. And, follow the General Rules for washable fabric stain removal.

Soak the entire garment in a dilute solution of all-fabric powered bleach. Check the garment care label and check for color fastness first. And, be aware that during soaking all colors may be lightened.
If the stain remains and the garment is colorfast, soak the entire garment in a dilute solution of liquid chlorine bleach and water. Again, test for colorfastness first.
Caution: Chlorine bleach may change the color of the garment or cause irreversible damage. Therefore, it is important to check for color fastness before using. If the stain does not come out within 15 minutes of bleaching, it cannot be removed by bleaching, and any further exposure to bleach will weaken the fabric.
Note: To check for color fastness to liquid chlorine bleach, mix 1 tablespoon of bleach with 1/4 cup of water. Use an eyedropper to put a drop of this solution on a hidden seam or pocket edge inside the garment. Let it stand two minute, then blot dry. If there is no color change it is safe to use the product. Powered bleaches have directions for doing colorfastness tests.
There are also a number of dye removers/strippers, such as one from Rit, which are available in drug and grocery stores. However, color removers will also take out fabric colors as well as the stain.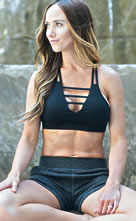 ZYIA - Item 108 Black Grid Bra
This bra provides performance without giving up any points for style. It has a fully-lined elastic bottom band for firm lower support, with adjustable "hook and loop" style shoulder straps for support that won't slack off. To keep you fresh and cool, it has a mesh V at the front and mesh back straps for ventilation

Shop for this technology>

ZYIA - Item 613 - Black Havana Tank
Incredibly lightweight and breathable, our Havana tank uses four-way stretch fabric and has superior sweat wicking. It is striped with small lines of breathable mesh from top to bottom for maximum ventilation—this top will help you feel as chill as its louvered styling makes it look.

Shop for this technology.