Featured Presentations

---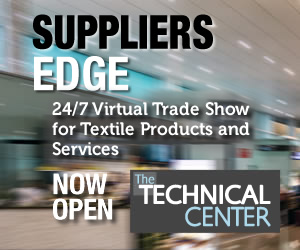 DINGINESS, YELLOWING & GRAYING

Always read and follow the care instructions and any warnings on the garment label. And, follow the General Rules for washable fabric stain removal.

Wash with a permanent press cycle in hot water, use a cool-down rinse on permanent press and use one cup of water conditioner instead of detergent.
If the discoloration remains, either repeat this procedure or wash with the correct amount of detergent and either all-fabric bleach or chlorine bleach, if safe for the fabric. (always check for colorfastness first.)
If the fabric is white, consider speciality products available in grocery or drug stores, such as Rit's "Whitener and Brightener" to whiten the fabric.
Always separate and wash your whites separate from colors. And, don't put heavily soil garments with lightly soiled items.
Also see "Yellowing" in this list.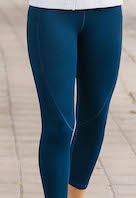 ZYIA - Item 883 - Navy Pocket Light N Tight Hi-Rise Capri 20
Say hello to the versatile capri edition our most popular legging. The high-performance design offers a firm compression that feels oh-so-supportive whether you plan to run a marathon or just run the day. The fitted design and high-quality fabric contours to your shape, & stay in place for a frictionless, effortlessly flattering look.

Shop for this technology>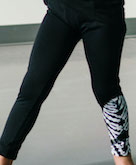 ZYIA - Item 1562 - Girl's Black Hendrix Performance Leggings
Dance, jump, or run, these unique leggings let you move without worrying about your clothes. Our matte Performance fabric has amazing stretch, moisture wicking, and all-over compression. This mid-rise design will stay put. This groovy retro twist on the classic black legging is the perfect starter piece for you to create a dozen different looks.

Shop for this technology.