Featured Presentations

---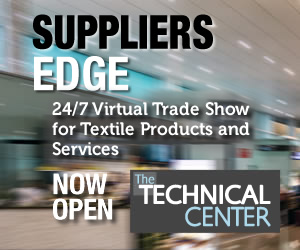 DINGINESS, YELLOWING & GRAYING

Always read and follow the care instructions and any warnings on the garment label. And, follow the General Rules for washable fabric stain removal.

Wash with a permanent press cycle in hot water, use a cool-down rinse on permanent press and use one cup of water conditioner instead of detergent.
If the discoloration remains, either repeat this procedure or wash with the correct amount of detergent and either all-fabric bleach or chlorine bleach, if safe for the fabric. (always check for colorfastness first.)
If the fabric is white, consider speciality products available in grocery or drug stores, such as Rit's "Whitener and Brightener" to whiten the fabric.
Always separate and wash your whites separate from colors. And, don't put heavily soil garments with lightly soiled items.
Also see "Yellowing" in this list.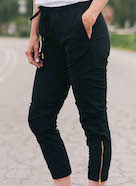 ZYIA - Item 895 - BlackEverywhere Zipper Jogger
If you like our Everywhere pant, you'll love how we've blended their relaxed feel and dressy look with the modern cut of a jogger. The perfect ankle length and flattering fit mean they can easily be dressed up with boots and a blouse or fit right in at the gym with sneakers and a tank.

Shop for this technology>

ZYIA - Item 1215 - Black Cammo Havana Tank
Incredibly lightweight and breathable, our Havana tanks still carry a remarkable amount of attitude. The four-way stretch fabric & superior sweat wicking highly breathable design is paired with a supremely stylish camo pattern. Tiny stripes of mesh ventilation offer enhanced breathability and evaporate performance.

Shop for this technology.