Featured Presentations

---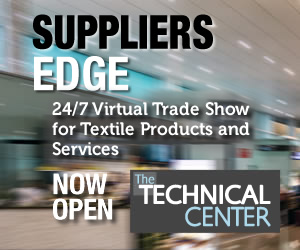 Stain Guide | Washable Fabrics | Dairy Products


Stain Guide for Washable Fabrics

DAIRY PRODUCTS

Always read and follow the care instructions and any warnings on the garment label. And, follow the General Rules for washable fabric stain removal.

Fresh stains should be soaked and agitated in cold water before washing. If stain is dried, scrape or bush off any crusted matter.

Soak for up to several hours in cold water with a detergent or an enzyme presoak.


Launder in warm (not hot) water. If stain remains soak an additional 30 minutes and rewash.

If color stain remains, launder with a bleach safe for the fabirc. Always check for colorfastness first.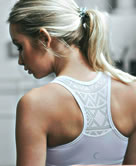 ZYIA - Item 107 - White Bomber Bra
A customer favorite, our vented Bomber bra offers a beautiful blend of form and function so perfect, you're going to want to stock up. The bomber provides medium all-day support without hardware, making it as easy to own as it is to wear. A flattering, supportive fit and charming racer back detail will make you want to show it off.

Shop for this technology>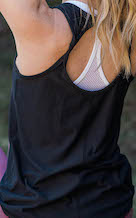 ZYIA - Item 320 - Black Twist Tank
A stylish, and highly functional top, our twist tank features a twisting strap that layers well with all your sports bras while keeping you cool. Four-way stretch fabric and flat-serged interior seaming offer maximum comfort without chafing. The versatile design features a slightly scooped hemline and medium-high neckline, making it a go-to choice for any activity.

Shop for this technology.