Featured Presentations

---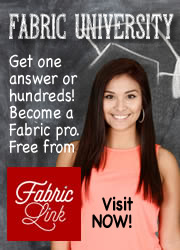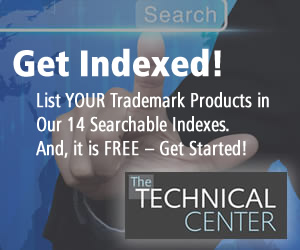 BABY STAINS (Food, Formula, Poop)

Always read and follow the care instructions and any warnings on the garment label. And, follow the General Rules for washable fabric stain removal.

Scrape off whatever you can.
Fresh protein stains can often be removed by just soaking and agitating in cold water before washing. If hot water is used first, it can cook the protein, causing coagulation between the fibers in the yarns of the fabric, making the stain more difficult to remove.
Soak in cold water using a detergent or enzyme presoak product for about 30 minutes. Soak old stains for at least several hours.
Launder in warm (not hot) water, rinse, and inspect. If stain remains, soak an additional 30 minutes, then rewash. (Never put a stained fabric in a dryer. The heat from the dryer can set the stain.)
If color stain remains, launder using chlorine bleach if safe for the fabric, or with all fabric bleach. However, if bleach is used, rewash to be sure all bleach has been removed because baby's skin is sensitive.

According to the Old Farmer's Almanac, adding one cup of white vinegar to each laundry load during the rinse cycle breaks down uric acid and soapy residue, leaving baby clothes and diapers soft and fresh. But, be sure you use WHITE vinegar.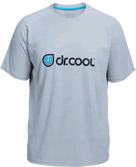 MEN'S HORIZONTAL DR. COOL SHIRT
This shirt is constructed using Coolcore's patented chemical-free moisture and sweat activated material to make sweat work for you. Rather than a simple wicking technology, the material delivers three distinct functions: wicking, moisture circulation, and regulated evaporation to reduce the fabric's surface temperature by up to 30%. Unlike other workout shirts Dr. Cool is chemical-free so that cooling benefits last the life of the shirt.
Learn more about this technology.
Shop for this technology>

DR. COOL WRAP
Wrap your injuries in a choice of three sizes: Small (3"), Medium (4"), or Large (6"). The wrap replaces traditional bags of ice and combines cold therapy with compression to help reduce swelling and speed recovery. Use the Small ice wrap on your wrist, ankle or foot. Use the Medium wrap as an injury wrap on your knee, elbow or ankle. With a Dr. Cool ice wrap, your injury won't hold you back.
Learn more about this technology.
Shop for this technology.