Featured Presentations

---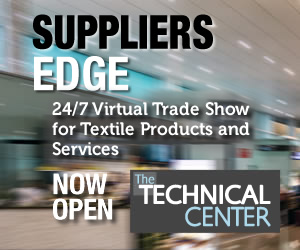 Stain Guide | Washable Fabrics | Alcohol, Drinks, Wine


Stain Guide for Washable Fabrics

ALCOHOL, DRINKS, WINE

Always read and follow the care instructions and any warnings on the garment label. And, follow the General Rules for washable fabric stain removal.

Launder with detergent in hottest water safe for the fabric. Do not use soap (bar, flake, or detergents containing natural soap), since soap could make stain permanent or at least more difficult to remove.

Soak tough stains for 30 minutes in 1 quart of warm water and 1 teaspoon of enzyme presoak product.

To remove old or set stains may require washing with bleach that is safe for the fabric. always check for colorfastness first.

If all the sugars are not removed a brown stain will appear when the fabric is heated in the dryer or is ironed, as the sugar is carmelized.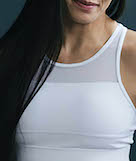 ZYIA - Item 208 White All-Star Bra
For high-impact sports and long workouts, nothing beats the functionality and support of our All Star. The high-fit neckline lets you focus on your workout while the mesh panel keeps you cool. A wide, ventilated back panel and zippered racer back construction offer additional stay-in-place support and a touch of style that makes this bra worth wearing solo.

Shop for this technology>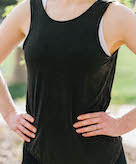 ZYIA - Item 916 - Black Twist Slouch Tank
Elegance meets comfort in this graceful, slouchy tank with a twisted surprise. You'll never tire of the velvety soft feel of its fabric or the flirty design of its open back. For hot and humid workouts—or late nights on the dance floor—nothing beats the effortless feel of this highly breathable top.

Shop for this technology.