Featured Presentations

---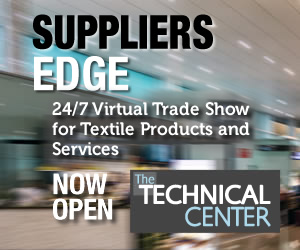 ADHESIVE TAPE, GLUE (Airplane)

Always read and follow the care instructions and any warnings on the garment label. And, follow the General Rules for washable fabric stain removal.

Rub ice on the area and carefully scrape off what you can with the dull side of a butter knife or a spoon.

Saturate the stain with a pretreatment stain remover. Wait a couple of minutes for the product to penetrate.

Rub with heavy-duty liquid laundry detergent. Launder immediately.

For difficult stains, apply dry-cleaning fluid to the back of stain over absorbent paper towels. Let dry, rinse, and proceed per above. Read and carefully follow the instructions on the product label regarding useage and handling.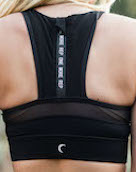 ZYIA - Item 201 - BlackAll-Star Bra
For high-impact sports and long workouts, nothing beats the functionality and support of our All Star. The high-fit neckline lets you focus on your workout while the mesh panel keeps you cool. A wide, ventilated back panel and zippered racer back construction offer additional stay-in-place support and a touch of style that makes this bra worth wearing solo.

Shop for this technology>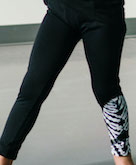 ZYIA - Item 1562 - Girl's Black Hendrix Performance Leggings
Dance, jump, or run, these unique leggings let you move without worrying about your clothes. Our matte Performance fabric has amazing stretch, moisture wicking, and all-over compression. This mid-rise design will stay put. This groovy retro twist on the classic black legging is the perfect starter piece for you to create a dozen different looks.

Shop for this technology.