Featured Presentations

---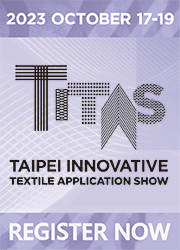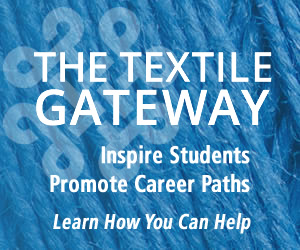 Stain Guide | Carpet | Mixed Drinks
Carpet Stain Guide


Sponsored by Wear-Dated® Carpet Fiber

Visit www.weardated.com to learn more about carpets made with Wear-Dated® carpet fiber including DuraSoft®, Traffic Control™ and ThermaSealed®

MIXED DRINKS

Important - Always read and follow the care instructions and any warnings provided by the carpet manufacturer. Rugs and carpets with natural fibers and/or certain dyes may require special treatment. If in doubt contact a cleaning professional for advice/service. Also follow these General Rules for stain treatment.



Blot with white paper towel to remove as much of the stain as possible then neutralize with an ammonia solution (1 tablespoon of clear household ammonia to 1/2 cup of water). Saturate spot using spray bottle. Do not wet backing. Blot with a white paper towel to remove excess moisture.
Apply a small quantity of detergent solution to the spot. Use a blotting motion to work the detergent into the affected area. If spot is being removed continue applying detergent and blotting with a white paper towel until spot is removed.
Rinse with tap water using a spray bottle, blot to remove excess moisture.
Spray lightly with water, do not blot this time; apply pad of paper towels and brick and allow to dry.
If there is still some stain on the carpet and blotting is not removing it, then moisten the tufts in the stained area with 3% hydrogen peroxide. Let stand for on (1) hour. Blot and repeat until carpet is stain free. Light will cause peroxide to change back to water so no rinsing is necessary. Apply pad of paper towels and weight down with brick.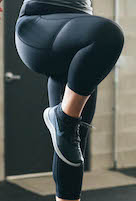 Black Pocket Light n Tight Hi-Rise Capri 20" RC
Say hello to the first in our new, more eco-friendly line-up. These capris are made from recycled water bottles but offer the same soft and compressive performance of the original Light n Tight line. The fitted design and high-quality fabric contours to your shape, & stay in place for a frictionless, effortlessly flattering look.

Shop for this technology>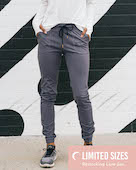 ZYIA - Item 1197 - Dark Gray Peak Zipper Jogger (Long) 31
Inspired by classic athletic warm-up pants, these joggers offer the super-smooth feel and performance of our four-way stretch legging fabric, but in the casual cut of a jogger. The elastic cuffs have stylish vertical zippers to make it easy to take off without removing your shoes.

Shop for this technology.