Featured Presentations

---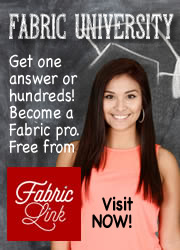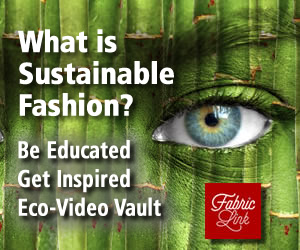 What Makes a WARRIOR?
Men and woman that are fearless, strong, and skilled fighters. Go back in history, sample literature, or choose soldiers from our current time for your Warrior inspiration. If you want to know more about the Warrior Archetype before you jump into the costumes, check out Wild Gratitude. On the female Warrior Archetype, visit Embers Igniting.

FEATURED WARRIOR COSTUMES:
Basic Cape or Hood? VELCRO® Brand Sew-On Tape has you covered with simple no-sew pattern.
Gladiator? Slip into your Roman soldier persona using Velcro® brand products.
Ninja Warrior? Velcro® brand products will help you transform a simple pair of black sweats into the perfect Ninja wardrobe.
Super Hero? If you have 30 minutes Velcro® will help you achieve Super Hero Stardom!


Speaking of Capes, Fabriclink has more Warrior costume suggestions with Calling All Heroes!
Can't decide on what to be? Let FabricLink help with dozens of deciding resources: Whoooo Do You Want to Be for Halloween?
And don't forget to visit FabricLink's Halloween Costume Closet. Everything you need to make some costume magic.

---
DIY VIKING COSTUMES
DIY WONDER WOMAN COSTUMES
Cape? No Cape? Movie version, TV classic or straight back to her comic book origin?

DIY WARRIOR COSTUMES: SOLIDERS
DIY GOT WARRIOR (GAME OF THRONES) COSTUMES
With so many characters to choose from, start with Pintrest for inspiration and narrow down your choice.
DIY WARRIOR COSTUMES: NINJAS
Still stuck for ideas? Go back to our Halloween Costume Closet and open another door...


DRAPER CANINE THERAPY® DOG BEDS
The Draper Canine Therapy® Dog Bed offers a high-quality therapeutic bed for relief from surgery, injuries or arthritic conditions. The Dog Bed have contains (Face: 50% Celliant® Polyester/50% Wool; Back: 100% Polyester; Inner Bed: 50% Polyester/50% Cotton; Fill: 100% Recycled PET). Celliant® is the world's most technologically advanced fiber containing a proprietary blend of minerals extruded into a polyester fiber.
Learn more about this technology.
Shop for this technology>

DR. COOL WRAP
Wrap your injuries in a choice of three sizes: Small (3"), Medium (4"), or Large (6"). The wrap replaces traditional bags of ice and combines cold therapy with compression to help reduce swelling and speed recovery. Use the Small ice wrap on your wrist, ankle or foot. Use the Medium wrap as an injury wrap on your knee, elbow or ankle. With a Dr. Cool ice wrap, your injury won't hold you back.
Learn more about this technology.
Shop for this technology.