Featured Presentations

---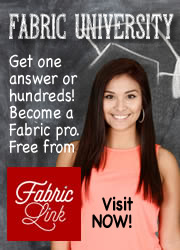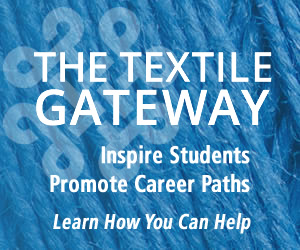 What Makes a WARRIOR?
Men and woman that are fearless, strong, and skilled fighters. Go back in history, sample literature, or choose soldiers from our current time for your Warrior inspiration. If you want to know more about the Warrior Archetype before you jump into the costumes, check out Wild Gratitude. On the female Warrior Archetype, visit Embers Igniting.

FEATURED WARRIOR COSTUMES:
Basic Cape or Hood? VELCRO® Brand Sew-On Tape has you covered with simple no-sew pattern.
Gladiator? Slip into your Roman soldier persona using Velcro® brand products.
Ninja Warrior? Velcro® brand products will help you transform a simple pair of black sweats into the perfect Ninja wardrobe.
Super Hero? If you have 30 minutes Velcro® will help you achieve Super Hero Stardom!


Speaking of Capes, Fabriclink has more Warrior costume suggestions with Calling All Heroes!
Can't decide on what to be? Let FabricLink help with dozens of deciding resources: Whoooo Do You Want to Be for Halloween?
And don't forget to visit FabricLink's Halloween Costume Closet. Everything you need to make some costume magic.

---
DIY VIKING COSTUMES
DIY WONDER WOMAN COSTUMES
Cape? No Cape? Movie version, TV classic or straight back to her comic book origin?

DIY WARRIOR COSTUMES: SOLIDERS
DIY GOT WARRIOR (GAME OF THRONES) COSTUMES
With so many characters to choose from, start with Pintrest for inspiration and narrow down your choice.
DIY WARRIOR COSTUMES: NINJAS
Still stuck for ideas? Go back to our Halloween Costume Closet and open another door...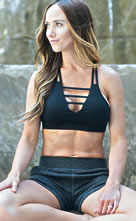 ZYIA - Item 108 Black Grid Bra
This bra provides performance without giving up any points for style. It has a fully-lined elastic bottom band for firm lower support, with adjustable "hook and loop" style shoulder straps for support that won't slack off. To keep you fresh and cool, it has a mesh V at the front and mesh back straps for ventilation

Shop for this technology>


ZYIA - Item 1520 - Men's Black Briefs (2 Pack)
Built for performance, our briefs work overtime to keep you fresh and funk-free.Unique antimicrobial fabric resists odors, wicks moisture, and stretches every which way. A structured crotch and groin area offer the firm-but-gentle support you want while anti-chafe seaming and strategic ventilation help you go the distance in comfort.

Shop for this technology.