Featured Presentations

---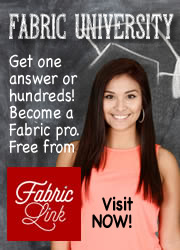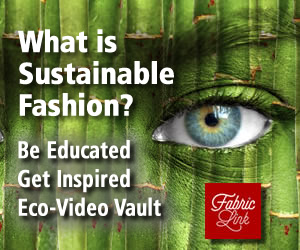 Costumes | Parties | Pirate Talk | Dictionary



Planning A Pirate Party
Shiver Me Timbers, It's A Pirate Party!

Invitations
For authentic looking invitations:

Use parchment paper; torn pieces of a brown paper bag; or, here's how you can make your own authentic paper:

Pour about 2 cups of cooled tea or coffee into a flat baking dish, don't over-fill.
Wrinkle sheets of white paper (one 8-1/2" X 11" sheet of paper per invitation). Flatten the paper and soak in the coffee/tea until the color is absorbed (about 3 to 5 minutes).
Remove paper from liquid and dry in the sun.
Fold the paper in half lengthwise, and fold in half again crosswise to make a 4-1/4" X 5-1/2" card.
Slightly singe or tear the edges to look more authentic.

Draw a treasure map or use a skull and crossbones image on the front. Other images are available at the Pirate Image Archive (www.beej.us/pirates).
Write the invitation message inside your card, using pirate language.

Children can be requested to come in costume or not. If no costumes are worn, the kids can be drawn into the "pirate spirit" upon arrival by receiving a pirate eye patch, and/or a red bandana for their head.
Important color for a pirate party include red, black, and shiny gold. Use crepe paper streamers in any or all of these colors, along with balloons to decorate the party area.
A string of pirate flags can be made using several black party-size napkins and a glueing on a "Jolly Roger" skull and crossbones icon. Attach the flags side-by-side on a wire or sting stretched across above the room.
Halloween skeletons can be used to decorate the room and the front door.
A decorative treasure chest can be made from a styrofoam ice chest, with the cover attached on one of the long sides using masking tape, or the cover can be left off. Spray paint the chest with dark brown paint, and draw plank marks on the outside with a black marker to simulate the look of wood. Make a false treasure inside the chest with crumbled up newspaper, sprayed with shiny gold paint to simulate "gold" treasure. Jewels, sequins, beads, & glitter can be added for sparkle.
Make a pirate cave, using several large boxes taped together, with an entrance, and exit, and a dead end.
Rope lines and be hung/dangled from the ceiling for ship riigging.
A Pirate Chest pinata can be used as a decoration and as the final game of the party. Check out partycity.com or birthdayexpress.com for a variety of treasure chest pinatas.
Party goods and table cloths should be in black with red accents.

"X" Marks the Spot: A game similar to pin the tail on the donkey. But, instead of a donkey, make a large treasure map, like those shown at www.dltk-kids.com/crafts/pirates/mmap.html, or play Pin the Sword on the Pirate!
Golden Treasure Toss: Use your decorated styrofoam ice chest from Pirate Party Decorations (above), and make 5 gold colored circular bean bags to simulate the "loot". The bean bags can be made from gold felt, and filled with dried beans. The children stand behind a designated line, and toss the "loot" into the treasure chest. Whoever gets the most bags in the chest wins!
Pirate's Treasure Hunt: Similar to a scavenger hunt. However, the children will be given numbered clues to find the treasure chest. The clues are pre-hidden throughout the party area. #1 clue will lead them to #2 clue, and so on, until the final clue leads them to the treasure chest and all of the "loot". The winner receives the prize of their choice from the treasure chest.
Musical Islands: Musical chairs. But, instead of chairs, there are pieces of circular fabrics laid out on the floor. (One piece for each child.) When the music stops playing, one island is removed at a time.
Pirate Party Favors: Can include: temporary pirate tatoos, pirate stickers, telescopes, gold coins, chocolate coins wrapped in gold foil, etc. A broad range of pirate party favors can be found at partycity.com
"Jolly Roger" Craft: For a fun craft activity cut black felt squares (one per child) and have the children design their own "Jolly Roger" flag. Skull and crossbones can be pre-cut for the children to glue into their design. Use other colored squares (i.e. red, orange, white, gold/yellow, brown, dark blue, etc.) for the kids to cut into various shapes and glue onto their custom "Jolly Roger."

Food & Grog for the Pirate Party

Salmagundi is "Pirate Stew". This can be made with ground meat, canned black or red beans, and as many cans of tomato soup as necessary to give a stew-like consistency.
Hardtack is a non-perishable biscuit that was a staple aboard pirate ships. This can be made from refrigerated baking powder biscuits that have been flattened and then baked.
Chicken cooked in Caribbean sauce can be somewhat spicy, but may suit the tastes of older children.
Desert breads, such as banana bread, incorporates some of the ingredients popular in a Caribbean Island setting.
Fruit Punch or Grog can be made from a lime soda mixed with cherry or cranberry juice.
Gummy Fish, Gummy Worms, and Goldfish crackers for snack trays are always popular. Candy necklaces work too.
Pirate Cake: An authentic cake simulating a treasure chest can be made by using a loaf pan to bake a chocolate cake. The raised top of the cake becomes the top of the treasure chest.

DRAPER BODY THERAPY® GRAY INFINITY SCARF
This comfortable and fashionable Infinity Scarf can easily be folded and draped around the shoulders and neck, providing protection from the elements and keeping your shoulders and neck loose and limber. The Draper Body Therapy Gray Infinity Scarf contains 37 % Celliant® (Polyester) and 63% Cotton. Celliant® is the world's most technologically advanced fiber which contains a proprietary blend of minerals which have been extruded into a polyester fiber.
Learn more about this technology.
Shop for this technology>


MEN'S SOLID ACTIVE CAP
Dr. Cool's hats use a patented, chemical-free cooling mesh deigned by Coolcore- this lightweight billed cap will keep you cool, dry and comfortable in the sun. With an adjustable Velcro® band and moisture-wicking sweatband, this is the perfect hat for all your outdoor activities. Colors: Black, Monaco Blue, Red, and White.
Learn more about this technology.
Shop for this technology.