Featured Presentations

---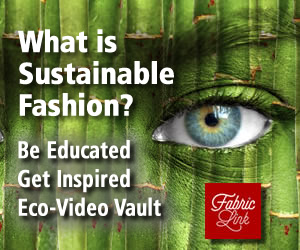 Visit the features of Fabriclink's Halloween Costume Closet above, including our newest:
HALLOWEEN 2020 - Blue MOON Special - Be SAFE - Be Well - BE SPOOKY!!!!
Still Stumped? We have a special feature to help the Halloween challenged decide, time is ticking away, so get to it.

DRAPER BODY THERAPY® BLUE T-SHIRTS
This shirt is made of a comfortable and breathable material that is designed to be both stylish and therapeutic. The T-Shirts are versatile enough to wear casually, use during athletic activities, to sleep in, or as a base layer on chilly days. The Draper Body Therapy Blue T-Shirts contain 50% Celliant® (Polyester) and 50% Tencel. Celliant® is the world's most technologically advanced fiber which contains a proprietary blend of minerals which have been extruded into a polyester fiber.
Learn more about this technology.
Shop for this technology>

WOMEN'S LONG SLEEVE CREW NECK
This women's long sleeve crew neck shirt is the ideal workout shirt for any activity. Dr. Cool uses a patented chemical-free cooling material designed by Coolcore to you comfortable, dry and cool for maximum performance. The moisture and sweat activated material delivers three distinct functions: wicking, moisture circulation, and regulated evaporation to reduce the fabric's surface temperature by up to 30%.
Learn more about this technology.
Shop for this technology.