Featured Presentations

---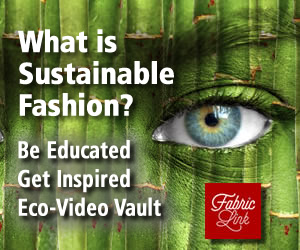 Stain Guide | Carpet | Fruit Juice
Carpet Stain Guide

Sponsored by Wear-Dated® Carpet Fiber

Visit www.weardated.com to learn more about carpets made with Wear-Dated® carpet fiber including DuraSoft®, Traffic Control™ and ThermaSealed®

FRUIT JUICE

Important - Always read and follow the care instructions and any warnings provided by the carpet manufacturer. Rugs and carpets with natural fibers and/or certain dyes may require special treatment. If in doubt contact a cleaning professional for advice/service. Also follow these General Rules for stain treatment.



Blot up as much of the spill as is possible. A wet vacuum is useful if a large quantity of liquid was spilled. If spot has dried, saturate the tufts in the affected area with tap water (do not overwet). Allow to remain for about 1 minute and blot. If the spot is being removed using water, continue until the spot is completely removed. Blot dry and apply paper towels and brick. If the stain is not completely removed go to the next step.
Apply a small quantity of detergent solution to the spot. (To make the detergent solution mix 1/4 teaspoon of a hand dish washing detergent which does not contain lanolin or bleach with 1 quart of water; examples of safe detergents are Dawn® and Joy®.) Use a blotting motion to work the detergent into the affected area. If spot is being removed continue applying detergent and blotting with a white paper towel until spot is removed.
Rinse with tap water using a spray bottle, blot to remove excess moisture.
Spray lightly with water, do not blot this time; apply pad of paper towels and brick and allow to dry.
If there is still some stain on the carpet and blotting is not removing it, then moisten the tufts in the stained area with 3% hydrogen peroxide. Let stand for on (1) hour. Blot and repeat until carpet is stain free. Light will cause peroxide to change back to water so no rinsing is necessary. Apply pad of paper towels and weight down with brick.



DRAPER BODY THERAPY® NAP BLANKETS
This Body therapy® Nap Blanket offers a comfortable/snuggable blanket for use at home or on the road. The Nap Blanket can be used on the couch, your favorite chair or even during sporting events. The Draper Therapies Nap Blanket contains 50 % Celliant® (Polyester)/50% Wool. Celliant® is the world's most technologically advanced fiber containing a proprietary blend of minerals extruded into the polyester fiber.
Learn more about this technology.
Shop for this technology>


KATHMANDU ARCHON 65L BACKPACK v4
If you're new to multi-day hiking, or enjoy tackling the occasional Great Walk, the 65L Archon is the pack for you: sturdy and reliable, made from tough Cordura® fabric, it has everything you need (bottle pockets, pole and bed-roll attachments) and nothing you don't. The easily adjustable RS2 harness has a small to XL range built in to the harness design. The padded and stiffened hip-belt and shaped alloy frame-stays transfer the load where it needs to be, while the padded EVA shoulder straps, adjustable sternum straps and padded back panel makes the trek over the Tongariro Crossing more comfortable.
Learn more about this technology.
Shop for this technology.