Featured Presentations

---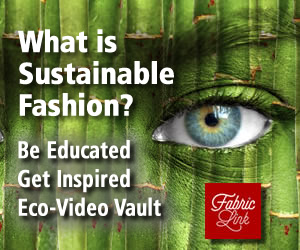 Stain Guide | Carpet | Egg
Carpet Stain Guide

Sponsored by Wear-Dated® Carpet Fiber

Visit www.weardated.com to learn more about carpets made with Wear-Dated® carpet fiber including DuraSoft®, Traffic Control™ and ThermaSealed®

EGG

Important - Always read and follow the care instructions and any warnings provided by the carpet manufacturer. Rugs and carpets with natural fibers and/or certain dyes may require special treatment. If in doubt contact a cleaning professional for advice/service. Also follow these General Rules for stain treatment.



Remove as much of the excess liquid or dried stain as possible by using a spoon or dull knife. Then blot up as much of the stain as possible using a blotting motion.
Neutralize by spraying the affected area with an ammonia solution (1 tablespoon of clear household ammonia and 1/2 cup of water). Care should be taken to remove all protein matter.
Apply a small quantity of detergent solution to the spot. (To make the detergent solution mix 1/4 teaspoon of a hand dish washing detergent which does not contain lanolin or bleach with 1 quart of water; examples of safe detergents are Dawn® and Joy®.) Use a blotting motion to work the detergent into the affected area. If spot is being removed continue applying detergent and blotting with a white paper towel until spot is removed.
Rinse with tap water using a spray bottle, blot to remove excess moisture.
Spray lightly with water, do not blot this time; apply pad of paper towels and brick and allow to dry.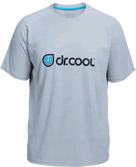 MEN'S HORIZONTAL DR. COOL SHIRT
This shirt is constructed using Coolcore's patented chemical-free moisture and sweat activated material to make sweat work for you. Rather than a simple wicking technology, the material delivers three distinct functions: wicking, moisture circulation, and regulated evaporation to reduce the fabric's surface temperature by up to 30%. Unlike other workout shirts Dr. Cool is chemical-free so that cooling benefits last the life of the shirt.
Learn more about this technology.
Shop for this technology>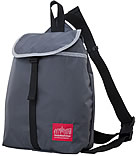 MANHATTAN PORTAGE PRALL BACKPACK
Made out of lightweight and durable CORDURA® Lite fabric, this unique bag can be worn over the shoulder that includes a strap clasp to eliminate extra straps from hanging. It also features reflective tape that will definitely make you stand out in a crowd. Unique one strap backpack design featuring both drawstring and buckle closure 3M™ reflective strip for extra visibility.
Learn more about this technology.
Shop for this technology.