Featured Presentations

---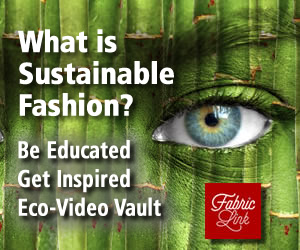 New Product Development Trademark
and Trademark Index
Click on a letter to jump to your alpha choice.
A.P.T. (Advanced Performance Textiles) -

Developed by Texollini Inc., A.P.T. (Advanced Performance Textiles) family of knitted fabrics include proprietary constructed textiles to meet specific requirements. From yarn to finishes to the newest technologies, Texollini's relationships with creative yarn spinners, fiber suppliers, and advanced finishing technologists, as well as its superior in-house technicians, Texollini is a top choice for creating new performance and technical apparel fabrics. A.P.T. properties include: moisture management, antimicrobial nano-technology, water repellency, and properties including FR in multi-blends for military applications, as well as aloe/vitamin E treatments for medical uses. The collection is available in a variety of constructions including fleeces, meshes, and jerseys.

Airskin -

This comprehensive line of spacer fabrics have applications as temperature regulating comfort fabrics in the medical, seating, footwear, mattress, and high-end apparel markets. Based on a three layer fabric, Airskin provides a unique channel in its middle area that draws heat and moisture away from the body. With up to 20 times the air permeability compared to normal fabrics, this channel serves as a temperature-regulating medium, as well as offering additional cushion and support.

AIRWEB -

This innovative product represents an entirely new support technology for the mattress industry. Used for years in the construction business as an air layer, this unique substrate has been redesigned for the needs of the mattress industry. AIRWEB" provides a support layer that allows maximum airflow when added to the overall mattress construction. Based on a totally unique method of construction, AIRWEB" offers design and function. Rigidity and flex are all controlled by fiber diameter and design construction, which can be varied according to need. AIRWEB" is an affordable alternative to spacer fabrics, because it has a much simpler manufacturing method.

CHROMUCH Fiber -

This is a branded fiber, developed by CHROMUCH, which advances a new standard in sustainable color design and takes the guesswork and compromise out of the equation. CHROMUCH solution dyed polyester fibers are made from post-consumer recycled plastic bottles and use absolutely no water in the dyeing process. The newly-developed synthetic fiber is of premium quality, rich in color, fade-resistant and earth-friendly, making CHROMUCH fiber the best choice for developer-friendly performance textiles. Color without compromise.


Learn More
Concept III Textiles -

Concept III fabrics provided by Concept III International include the development, sourcing, and production of both knit and woven textiles and textile-based finished apparel products worldwide. Utilizing a keen understanding of global commerce, extensive textile and fiber development expertise, and effective mill and factory relationships. Concept III fabrics are targeted towards the casual sportswear and performance sportswear market.


Learn More
Coolcore® -

Developed by a Coolcore, a New England-based company, the Coolore® product is a cooling material innovation in temperature technology. Coolcore's patented, chemical-free material delivers three distinct functions: wicking, moisture circulation and regulated evaporation. And, because it is chemical-free, the cooling benefit never washes out. Coolcore's materials reduce surface temperature of the fabric up to 30 percent and have earned the prestigious "Innovative Technology" recognition from the Hohenstein Institute for "Cooling Power", the only company globally with this recognition.

CoolVisions® ULTRAFILL™ -

This polypropylene fibers are ultra-light and ultra-dry. Among the lightest of all fibers, CoolVisions Ultrafill fibers provide increasse warmth, with less weight and bulk. Nearly zero moisture regain delivers superior dryness. Perspiration escapes as water vapor through small microscopic pores too small for water droplets to penetrate. And with the best carbon footprint of all synthetics, CoolVisions Ultrafill fibers come with the added benefit of sustainability.


Learn More
CORDURA® Lite Plus Fabrics -

This new fabric line, developed by Invista's CORDURA® Brand Fabric division. This woven fabric, made using the highest tenacity Type 749 yarns in various combinations ranging from 210 denier/68 filament to 525 denier/140 filament. The new CORDURA® Lite Plus Fabrics have 12% higher tensile strength and contains two times more individual yarn filaments when compared to CORDURA® Lite fabric. The higher filament counts allow for increased natural fabric coverage in weaving, resulting in a smoother/softer hand, along with improved water / air leakage with less coating required. Potential constructions include lightweight rip stops, dobbies, and plain weaves, targeted at end-use applications such as technical packs, daypacks, and luggage.


Learn More
corkshell™ -

Developed by Schoeller, corkshell™ is made from FSC-certified (Forestry Stewardship Council) cork granulate that is a by-product in the production of wine corks. corkshell™ fabrics offer up to 30% higher thermal insulation when compared to traditional soft-shells and is hgihly breathable. corkshell™ fabrics are soft, very lightweight and offer natural antimicrobial properties. In addition, they offer high wearer comfort and aid in moisture and odor management. corkshell™ is suitable for all outdoor activities, especially for cold weather conditions.


Learn More
CRAiLAR Flax -

Developed by CRAiLAR Technologies, Vancouver, Canada, CRAiLAR Flax is a hearty, fast-growing rotational crop that requires minimal pesticides, herbicides, fertilizer, and irrigation. Based on ongoing research, a kilo of CRAiLAR Flax only requires 17 liters to produce the same quantity of finished fiber — 99 percent less water than cotton. Through the use of far fewer pesticides and herbicides, CRAiLAR Flax can help conserve water. The all-natural, enzymatic process used to create CRAiLAR unlocks the potential of flax as a high-performing, eco-friendly natural fiber. The raw fiber is treated with the proprietary CRAiLAR process to remove stiffening lignins from the flax, resulting in a fiber with cotton's softness and durability. The USDA has designated CRAiLAR Flax Fiber as 100% BioPreferred®.

Design Knit Fabrics -

Developed by Design Knit, Inc., located in Los Angeles, California, a collection of new fabric developments and European quality fine-gauge knits targeted towards the high-end contemporary/ fashion markets, but are available at affordable prices. The company continually adds new product developments to its knit fabric line, utilizing a wide variety of fine, high-quality yarns including: Supima® cotton, organic cotton, Modal®, Micro Modal® blends, Tencel®, bamboo, as well as silk, wool, and cashmere blends. All knitted fabrics can be constructed with or without Lycra®/spandex.

DRY INSIDE PERFORMANCE COTTON -

This innovative line of cotton fabrics, developed for the high performance and under garment markets through an exclusive partnership between Antex and Nanotex, is the first true "PERFORMANCE COTTON". DRY INSIDE PERFORMANCE COTTON is a 100% natural cotton fabric which moves moisture from the inside to the outside of a garment, keeping the wearer dry and comfortable in active or athletic situations. A DRY INSIDE fabrics wick moisture from the skin side and instantly transfer it to the outside of the fabric, keeping the inside against the skin totally dry.


Learn More
Eclat Textiles Company Fabrics -

These circular knit fabrics, manufactured by Eclat Textile Company Ltd. under the Body Care® label, include knit fabric constructions like single knit jersey, interlock, rib knit, jacquard, terry knit, fleece, etc. Eclat Textile Company Fabrics utilize a broad range of eco-friendly fibers, including recycled polyester, bamboo, charcoal bamboo, aloe vera Body Care®, organic cotton, seaweed, soybean, and germanium alloy fiber. Fabrics made from these yarns are used in a wide variety of end-use applications, including high performance activewear, intimate apparel, swimwear, casual sportswear and apparel markets.


Learn More
EcoCare -

Developed by Nilit, this new recycled nylon fiber is the only nylon 6.6 with deep, uniform color. It retains the properties of the nylon virgin fibers and gives excellent color depth and uniformity in the regular dye process.

ecorepel® -

This wash-resistant high-tech finish, ddeveloped by Schoeller, does not negatively affect the environment during production or in its use. No fluorocarbons are used in the finish. It is biodegradable (in accordance with OECD 302 B (80% - 100%), passes Oeko-Tex® - Standard 100 test and complies with bluesign®. ecorepel® is based on long, biodegradable paraffin chains that wrap themselves as a spiral around individual fibers, filaments or yarns in a very fine film. This reduces surface tension so that water dropletsw and even mud with significantly higher surface tension runs off easily. The breathability of the fabric is ot affected and the feel remains pleasantly soft.


Learn More
Emana® -

Developed by Rhodia, Emana® is a new polyamide 6.6-based intelligent yarn which incorporates a patented additive offering thermo-regulation properties and improving blood micro-circulation when in contact with the skin for more than six hours. Scientific studies conducted by an independent Brazilian laboratory demonstrate that, during exercise, sportswear manufactured with Emana improves body thermo-regulation when compared to other products and reduces the accumulation of lactic acid which leads to muscular fatigue. Benefiting from the key characteristics of polyamide, such as soft touch, easy care, resistance and elasticity, Emana® brings Rhodia's customers in the sportswear, lingerie and underwear markets extraordinary flexibility in terms of color and design. Emana® has been certified class I under the OEKO- TEX Standard 100, showi

EVAPTEX™ -

VELCRO® brand EVAPTEX™ High Performance Fabric is a hook-compatible fabric optimized for outstanding breathability and superior moisture management. This patent-pending technology is ideal for applications requiring exceptional comfort and durability: leg and arm bracing, catheter straps, tracheotomy straps, helmet padding, sporting apparel, and body armor.

Fibertect™ -

Developed by Hobbs Bonded Fibers, this flexible non-particulate three-layer decontamination system has been proven effective in absorbing toxic chemical agents and in neutralizing toxic industrial chemicals and pesticides. Fibertect™ is an inert, flexible, drapable, nonwoven composite substrate that can be tailored to fit specific needs. There are multiple outer layer materials that can be used to customize the product for special applications.

FIBRIQ Technology -

Developed by P & G, FIBRIQ is used with natural, renewable fibers and blends with a wide range of textile fibres. Its ability to manage moisture allows these fabrics to dry 20 to 30 percent faster. FIBRIQ also reduces the need to iron allowing consumers to further limit their carbon footprint while maintaining a fashionable wardrobe.

Fire Stomp™ -

Developed by Texollini, the Fire Stomp™ line represents all of Texollini's FR products group. Within the group, there are many constructions and fiber blends, made using Texollini's exclusive Superfino® construction for first layer apparel.

FireFil™ -

This composite technical yarn, developed by FilSpec Inc., offers triple protection against flames, cuts and tears. FireFil's fiberglass core makes it extremely strong. Textiles created from this yarn exceed the highest standards of the fire-resistant fabric industry. The FireFil™ composite yarn is constructed with a highly flame- resistant fiberglass filament core yarn, and an outer yarn, made of a high-performance fiber to make the composite yarn more effective. The fiberglass core yarn is then woven to create the FireFil yarn, which is flame-resistant, cut-resistant, and tear- resistant.


Learn More
Flowfree -

This new breakthrough, game-changing advance in performancewear. It provides the same enhanced profile, stretch, support and recovery as Bemis Sewfree® films while letting hot air and moisture out, and cool air in. The technology targets high-sweat areas where breathability matters the most. Its the secret to sleeker, lighter, more comfortable designs.

Hygro™ -

Moisture-responsive fabrics produced through the use of the Hygro™ process. In this research, the reversible dimensional changes of hygroscopic yarns are utilized to develop responsive fabric structures which widen or narrow their openings depending on moisture content. The process is also used to make terry toweling fabric. In this process, the pile yarn is woven with cotton weft and warp yarns to produce terry fabrics. The fabric is then washed in warm water to dissolve the PVA fibers. By dissolving the PVA fibers, a hollow air space is produced throughout the pile yarn, corresponding to an increase in the air space in the pile yarn. By increasing the air space in the pile yarn, the resulting towels are softer and bulkier than standard cotton towels.

iLoad® -

This new textile carrier material, developed by Schoeller, has the ability to integrate cosmetics or medication (under medical supervision), into textiles. Although, still in the development stage, Schoeller intends to be among the frontrunners in the major health trend and offers interested potential business partners intelligent possibilities for an exciting cooperation. The fabric has the ability to be individually loaded and regenerated with beneficial or therapeutic substances. With partnership-based development, the company is seeking individual solutions and designs geared closely to customer requirements. This may take the form of new distribution channels, such as online shops or customer care at point of sale, where for example, effective substances for recharging iLoad® textiles can be bought.


Learn More
Lenzing Modal Color -

Developed by Lenzing, the Austrian fiber producer, Lenzing Modal Color is colored Modal® fibers that are available in the spun-dyed shades of black, red, blue, brown, and beige. A wider range of shades can be achieved through cross-dyeing. Using solution dyed colors with the colored pigments permanently impregnated into the fiber, Lenzing reduces the amount of energy and water required by traditional piece or yarn dyeing processes. Lenzing Modal Color is also more colorfast.

NanoGLIDE™ -

Developed by Next Fiber Technology, NanoGLIDE is a Permanent PTFE Patented Technology for performance apparel and socks that will not wash or wear out, and will retain all other features such as stretch. The fiber's natural color is white with denier ranges from 60-1200. NanoGLIDE is raising the bar by taking moisture management, skin protection, abrasion, and comfort into high energy levels of: 1) extreme moisture wicking, 2) enhanced durability, 3) ultra-fast drying, 4) reduced friction and 5) extreme abrasion resistance. NanoGLIDE's extreme performance and comfort is gentle on the skin, yet achieve maximum protection. The NanoGLIDE Technology can be used on both knit and woven fabrics.

Nanosan® -

Developed by SNS Nano Fiber Technology, Nanosan®, is a new type of nonwoven composed of polymer nanofibers. Utilizing SNS's proprietary technology, nanofibers can now be produced in larger quantities and at a substantially lower cost, making Nanosan® the first commercially available material of its kind on the market. Specialized nanofiber membranes can also be produced to customer specifications. Nanosan® is available in a variety of basis weights, up to 2 mm thick. Nanosan® can also contain particles (up to 150 micron), dispersed throughout the nanofiber matrix or encapsulated within the nanofibers themselves, thus allowing additional functionality to be added. Nanosan® is suitable for a variety of applications, including personal care products, protective tapes for electrical cables, wound care, decontaminat

NEXAR Polymers -

Developed by Springs Creative, NEXAR" Polymers is a breakthrough for improved comfort. These permeable membranes and coatings is a unique solution that addresses the needs of textile innovators for high performance, breathable fabrics. The technology provides moisture-activated cooling and humidity regulation. They are light-weight and flexible, possess a high strength in wet environments, and have demonstrated wash durability. Applications include: sports apparel, outdoor apparel & gear, military and industrial uniforms, as well as medical and geotextile applications.

Outlast® PCM fiberfil -

Developed by Outlast Technologies, is the first PCM (phase change material) for bedding. The fiberfil utilizes Outlast's recently launched first PCM polyester fiber, which can be easily blended with other fibers, and is suited for bedding products with synthetic fillings. The result is a soft bedding product that also provides an ideal comfort climate by helping to balance temperature and humidity levels during the night. The Outlast® technology works continuously to manage heat and moisture, while reducing sweat production, so less humidity is created inside the bed. Targeted end-use applications for Outlast® PCM fiberfil include fillings for duvets, pillows and sleeping bags.


Learn More
Phaseable® -

Develped by Sympatex Technologies, this composite material provides functionality during low activity. The 3D foam dots on the membrane act as spacers to the skin and gives increased heat insulation through air chambers between 3D foam dots. During High activity and reduced heat insulation, increased perspiration removal and breathability due to membrane expansion. The benefits offer smart climate control through dynamic heat insulation. Phaseable is as durable as a 3 layer laminate, but is as lightweight as a 2 layer laminate. The fabric is comfortable, 100% waterproof (20.000 mm), breathable, 100% windproof, 100% solvent free, and uses an ecological coating process. Reduced carbon footprint is achieved through 100% EU production.


Learn More
PRESS-LOK™ -

This VELCRO® Brand PRESS-LOK™ system is an innovative and easy-to-use re-close system for flexible packaging, developed by Velcro USA. It is the only closure system that can be closed while blind-folded. VELCRO® Brand PRESS-LOK™ allows for precise, easy alignment that securely closes around particulates. The micro-hook feature has a thin, tight seal, an audible opening & closing, a tactile feel closure that is suitable for a wide variety of products, including powdered products.

Rentex Fabrics -

Manufactured by Rentex Mills, Inc., Rentex Fabrics are made with circular/warp knit construction, and are a collection of highly technical and innovative fabrics, made according to customers' specifications. Features of Rentex Performance Fabrics include: abrasion resistance, chlorine resistance, oxygen regulation, sustainable/"green", moisture control, microbial control, thermo regulation, UV protection, flame resistance, precision topical knits, and high visibility. End-use applications for these fabrics include: military, safety & protective, medical, aquatic, sports textiles, agriculture, theatre, team sports, filtration, flags & banners, and uniforms.


Learn More
Sewfree® High Recovery TPU Elastomers -

These new tapes offer the best recovery while still maintaining the sleek, smooth aesthetics of a Sewfree seam, band or hem. In addition to the design benefits, careful attention to the manufacturing methods and fabrics used in making intimate garments was given. These High Recovery TPU Elastomers satisfy both the need for enhanced designs, better performance and the need for greater flexibility in manufacturing.

Silver Lining®™ -

This soft, non-woven, reflective insulation fabric, developed by Advanced Flexible Materials, creates a comfortable insulating lining. Made of aluminized polymer film, Silver Lining's radiant barrier both bars and allows the penetration of heat to maintain a consistent temperature in an environment. Silver Lining's ultra- thin coating of 99.99999% pure aluminum is applied in a vacuum chamber. The highly efficient heat-reflective coating is about 1/100th the thickness of a human hair. The micro-thin reflective insulation coating is capable of returning up to 80% of a person's body heat. Silver Lining's reflective insulation can be compared to a "heat-mirror". Just as a mirror returns light, a "heat-mirror" returns heat.

Sleepskin -

Developed by Springs Creative, Sleepskin is the first performance fabric scientifically developed to improve sleep. This new patented mattress fabric uses revolutionary "Fluid Stretch" to offer an unparalleled level of pressure relief and comfort. Test show that Sleepskin stretches 20 times easier than "super stretch knits". And, the fabric surface of Sleepskin allows for super quick moisture evaporation, which greatly improves surface comfort. Nothing is more important than temperature-regulation during sleep. Sleepskin is specifically constructed to transmit heat away from the body, giving a cooler sleep.

Texollini Fabrics -

Developed by Texollini, This collection of circular knit fabrics contain a variety of fine gauge to heavier gauge constructions including jerseys, novelties, jacquards French terries, piques, interlocks, ribs, thermals, ponte de romas, ottomans, pointelles, textures, sheers, all with or without Lycra®/spandex. The fabrics are made from a variety of fibers and yarns, and many constructions contain the latest technical fibers for the ultimate in quality and performance. Texollini's line of fabrics are targeted for use in sportswear, activewear, performance wear, intimate apparel, and swimwear, with targeted specialty fabrics developed for use in the military, safety & protective, industrial, and medical applications.

Thermic -

This patented temperature regulation technology helps to ensure that the ideal body microclimate is maintained. Thermic" absorbs energy (heat) when the environment or body temperture goes up, storing this energy temporarily, and releases the energy as heat when the temperature cools down. Thermic" enhances thermal comfort, reduces perspiration, has high wash durability with no effect on fabric durability. Applications include socks, underwear, sportswear, casual wear, shirts, towels, mattresses and uniforms.

Ultraflect™ -

Developed by Advanced Flexible Materials, this is an innovative, reflective, lightweight (35 GSM) polyester woven insulation fabric. AFM Heatsheets' new DWR-coated Ultraflect™ with Silver Lining® technology translates the products originally developed for space environments into today's demands for comfort, convenience, style, and function. With a single reflective-insulation layer, Ultraflect™ provides protection in a more compact form. The fabric incorporates an ultra-thin, soft, and durable reflective-insulation membrane laminated to familiar woven fabrics to deliver exceptional protection from the burning rays of the sun, or to stimulate warming.