Featured Presentations

---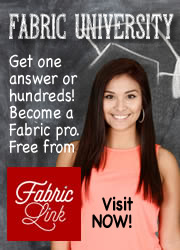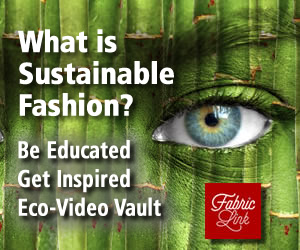 Fabric University | Knit Construction Resource | Metallic Yarn
Sweater Knit & Yarn Resource
METALLIC YARN
| | |
| --- | --- |
| The Metallic Yarn manufacturing process begins by using micro widths of metallic film rolled onto spools. The film is available in a variety of brilliant reflective colors and gold and silver. Supportive two-end single slit yarns (nylon or polyester) are then used as wrapping yarns with one end of the supporting yarn being wrapped clockwise and the other end being wrapped counterclockwise around the metallic yarn. The wrapped yarns are then wound onto cones. The finished metallic yarns can then be twisted with other fibers such as wool, nylon, cotton and synthetic blends to produce yarns which add novelty effects and sparkle to the finished fabrics. Thanks to a coating treatment, these yarns resist tarnishing. And although today's metallic yarns are fairly durable, special care must be taken in the cleaning and ironing of these fabrics. | Metallic Yarn |
Return to Knit Construction Resource Index
Please let us know your comments about this site. Or, contact us to find out more about our live seminar programs for major retailers, associations or consumer groups.

DRAPER BODY THERAPY® SLEEP LINERS
This Body Therapy® Sleep Liner offers therapeutic benefits while you sleep. The Sleep Liner allows you to use your already comfortable mattress, while helping to relieve soreness/tension throughout the body. The Draper Body Therapy Sleep Liner contains 85 % Celliant® (Polyester)/15% Recycled PET (Polyester). Celliant® is the world's most technologically advanced fiber, containing a proprietary blend of minerals extruded into a polyester fiber.
Learn more about this technology.
Shop for this technology>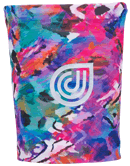 CHILL WRISTBAND
Dr. Cool's Reversible Chill Wristbands, sold as a pair, will keep your pulse points cool, dry and comfortable. They are made using Coolcore's patented cooling fabrics, which are sweat activated to provide three distinct functions: wicking, moisture circulation and regulated evaporation. Unlike other cooling accessories, Dr. Cool's wristbands are chemical free, so the cooling benefit will never wash out. Colors: Black, Fuscia, Monaco Blue, Red, Striped Fuscia, and Watercolor.
Learn more about this technology.
Shop for this technology.