Featured Presentations

---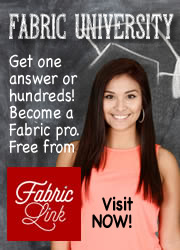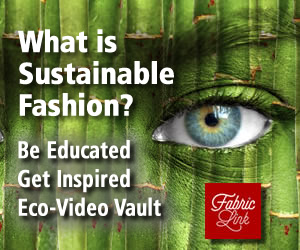 Fabric University | Knit Construction Resource | Tubular Looping
Sweater Knit & Yarn Resource
TUBULAR LOOPING
| | |
| --- | --- |
| A method of adjoining or looping two fabrics together on a flat knitting machine. The method incorporates repeating a process of binding off the new loops a predetermined number of times. The cast-on of each knit fabric is controlled so that it seams the two fabrics together, and the two knit fabrics can be knitted in the same course, forming a tube or funnel effect where the trim is attached to the edge of the garment. | Tubular Looping |
Return to Knit Construction Resource Index
Please let us know your comments about this site. Or, contact us to find out more about our live seminar programs for major retailers, associations or consumer groups.


DRAPER BODY THERAPY® NAP BLANKETS
This Body therapy® Nap Blanket offers a comfortable/snuggable blanket for use at home or on the road. The Nap Blanket can be used on the couch, your favorite chair or even during sporting events. The Draper Therapies Nap Blanket contains 50 % Celliant® (Polyester)/50% Wool. Celliant® is the world's most technologically advanced fiber containing a proprietary blend of minerals extruded into the polyester fiber.
Learn more about this technology.
Shop for this technology>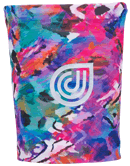 CHILL WRISTBAND
Dr. Cool's Reversible Chill Wristbands, sold as a pair, will keep your pulse points cool, dry and comfortable. They are made using Coolcore's patented cooling fabrics, which are sweat activated to provide three distinct functions: wicking, moisture circulation and regulated evaporation. Unlike other cooling accessories, Dr. Cool's wristbands are chemical free, so the cooling benefit will never wash out. Colors: Black, Fuscia, Monaco Blue, Red, Striped Fuscia, and Watercolor.
Learn more about this technology.
Shop for this technology.