Featured Presentations

---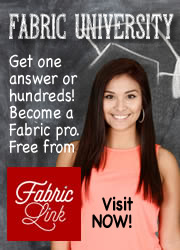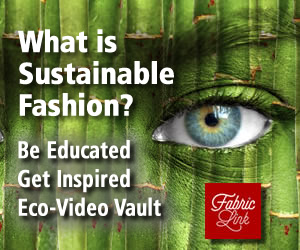 Fabric University | Knit Construction Resource | Boucle Yarn
Sweater Knit & Yarn Resource
BOUCLE YARN
| | |
| --- | --- |
| A bloucle yarn is a novelty yarn with a soft, but rough surface. It is characterized by tight loops projecting from the base of the yarn at regular intervals, which are tied in place by a binder yarn. This novelty effect is created when one of the yarn plies is slacked during the twisting process, causing it to twist and form a loop. The size of the loops may vary, based on the speed of the rollers on the yarn twisting equipment. Boucle yarns are used to create knitted fabrics, as well as woven fabrics used in coats/suits and throws in the home furnishings market. | Boucle Yarn |
Return to Knit Construction Resource Index
Please let us know your comments about this site. Or, contact us to find out more about our live seminar programs for major retailers, associations or consumer groups.


DRAPER BODY THERAPY® WINTER CAP
This fuzzy and comfortable cap provides the wearer protection in cooler weather with added therapeutic benefits. It is used over the ears and crown area (head) to provide an increase in circulation along with regulation of body temperature. The Draper Body Therapy Winter Cap contains 50% Celliant® (Polyester) and 50% Polyester. Celliant® is the world's most technologically advanced fiber which contains a proprietary blend of minerals which have been extruded into a polyester fiber.
Learn more about this technology.
Shop for this technology>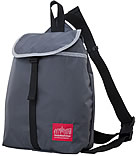 MANHATTAN PORTAGE PRALL BACKPACK
Made out of lightweight and durable CORDURA® Lite fabric, this unique bag can be worn over the shoulder that includes a strap clasp to eliminate extra straps from hanging. It also features reflective tape that will definitely make you stand out in a crowd. Unique one strap backpack design featuring both drawstring and buckle closure 3M™ reflective strip for extra visibility.
Learn more about this technology.
Shop for this technology.