Featured Presentations

---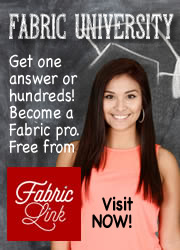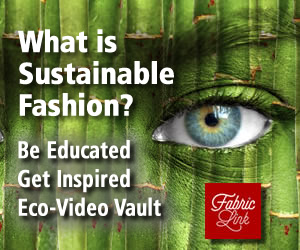 Fabric University | Fabric Seminar | Fiber Characteristics | Spandex
Fiber Characteristics
SPANDEX
Manufactured Fiber
CHARACTERISTICS:
Lightweight

Can be stretched over 500% without breaking

Able to be stretched repetitively and still recover original length

Abrasion resistant

Stronger, more durable than rubber

Soft, smooth and supple

Resistant to body oils, perspiration, lotions or detergents

No static or pilling problems
MAJOR END USES:
Apparel - articles where stretch is desired: athletic apparel, bathing suits, foundation garments, ski pants, slacks, hosiery, socks, belts.
Comment - Lycra® is the most familiar spandex fiber, and is DuPont's brand name for its spandex fiber. An interesting fact about spandex is that it was developed as a substitute for rubber. And, when it was first introduced in 1959, it totally revolutionized the swimwear and foundations industry. Although it has poor strength, it stretches over 500%. So, the excellent stretch of spandex compensates for the fact that it's a weak fiber.
Return to Fiber Characteristics Index
Continue to Fiber/Fabric Care
Or, Return to Seminar Index
Please let us know your comments about this site. Or, contact us to find out more about our live seminar programs for major retailers, associations or consumer groups.

DRAPER BODY THERAPY® SLEEP LINERS
This Body Therapy® Sleep Liner offers therapeutic benefits while you sleep. The Sleep Liner allows you to use your already comfortable mattress, while helping to relieve soreness/tension throughout the body. The Draper Body Therapy Sleep Liner contains 85 % Celliant® (Polyester)/15% Recycled PET (Polyester). Celliant® is the world's most technologically advanced fiber, containing a proprietary blend of minerals extruded into a polyester fiber.
Learn more about this technology.
Shop for this technology>


KATHMANDU ARCHON 65L BACKPACK v4
If you're new to multi-day hiking, or enjoy tackling the occasional Great Walk, the 65L Archon is the pack for you: sturdy and reliable, made from tough Cordura® fabric, it has everything you need (bottle pockets, pole and bed-roll attachments) and nothing you don't. The easily adjustable RS2 harness has a small to XL range built in to the harness design. The padded and stiffened hip-belt and shaped alloy frame-stays transfer the load where it needs to be, while the padded EVA shoulder straps, adjustable sternum straps and padded back panel makes the trek over the Tongariro Crossing more comfortable.
Learn more about this technology.
Shop for this technology.