Featured Presentations

---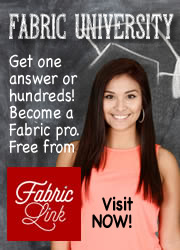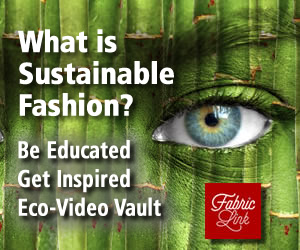 The time is near! Halloween is fast approaching and whether you are going solo, you need couple counseling or are helping your kids -- What Will Be The Perfect Costume for You?
FabriLink's Costume Closet is here to help with resources galore to find the character or characters in your future...
QUICK GUIDE TO THE RIGHT COSTUME CHOICE

CLASSICS
Vampire, Witch, Pirate, Fairy, Princess, Ghost, Angel
FOOD
Carrot, Pumpkin
ANIMALS
Dinosaur, Dragon, Duck, Lion, & the rest of the Animal Kingdom
CHARACTERS
Superheroes, Cheerleader, Space Ranger, Glamour Girl, Ninja, Roman soldier
OTHER
Star, Baseball, Gift, Alarm Clock
RESOURCES TO HELP YOU DECIDE ON THE RIGHT COSTUME:
FABRICLINK'S COSTUME CLOSET FEATURES:

DRAPER BODY THERAPY® SLEEP LINERS
This Body Therapy® Sleep Liner offers therapeutic benefits while you sleep. The Sleep Liner allows you to use your already comfortable mattress, while helping to relieve soreness/tension throughout the body. The Draper Body Therapy Sleep Liner contains 85 % Celliant® (Polyester)/15% Recycled PET (Polyester). Celliant® is the world's most technologically advanced fiber, containing a proprietary blend of minerals extruded into a polyester fiber.
Learn more about this technology.
Shop for this technology>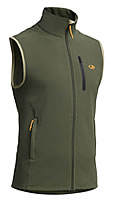 ICEBREAKER IKA VEST
Designed to offer durable weather resistance and added core warmth whether you're out on the river or hiking in the mountains, the Ika Vest combines CORDURA® softshell fabric with a brushed merino-blend lining. Used as an outer layer on milder days, the Ika protects against wind and light precip while breathing efficiently and stretching to move with you. Thanks to its brushed interior, the vest also functions as an insulating midlayer on colder days. Two hand pockets and a chest pocket secure your small essential items.
Learn more about this technology.
Shop for this technology.